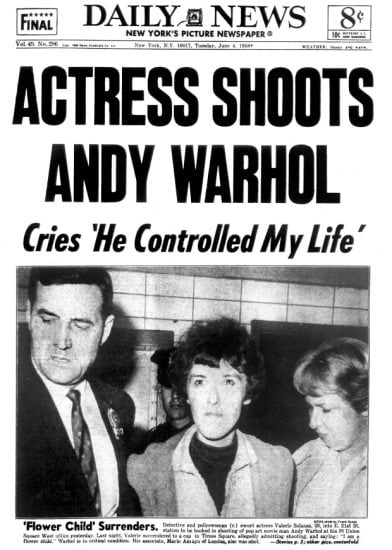 On this day, June 3rd, in 1968, Andy Warhol was shot in his New York studio known as 'The Factory' by radical feminist writer Valerie Solanas. Solanas was on the edges of The Factory culture, a vibrant scene of artists, musicians, actors, writers and other creatives. She authored S.C.U.M Manifesto in 1967, a separatist feminist text calling for the elimination of men, and in 1968 she appeared in Warhol's film, "I, a Man." Preceding the attack, Solanas had been turned away from entering The Factory when she asked for a script that she had written and given to Warhol to be returned. The script had been misplaced, but Solanas took this as a personal attack.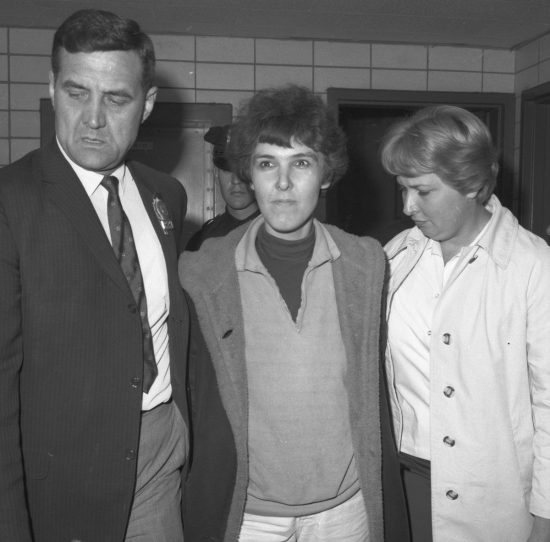 Solanas returned to The Factory with a gun and shot Warhol and Mario Amaya, an art critic and curator. Amaya only received minor injuries but Warhol barely survived his wounds. He underwent extensive surgeries and had to wear a surgical corset for the rest of his life. Solanas turned herself into the police the day after the attack. She stated that the artist had "too much influence" over her life as the reason for the shooting. She was diagnosed with paranoid schizophrenia and sentenced to three years under the control of the Department of Corrections.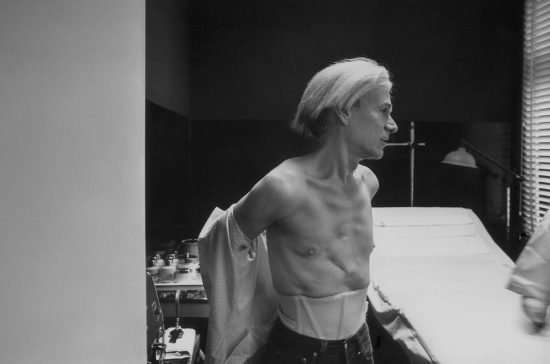 Warhol was deeply affected by this traumatic event. The Factory increased their security after the shooting, and the carefree, creative, and sometimes chaotic setting of the studio was forever changed. Warhol's art began to include heavier subjects like violence, death and destruction. In 1971, he did a series of screenprints featuring the infamous electric chair of Sing Sing Penitentiary in New York, a definite shift into darker subjects from his works featuring commercial products. The shooting marked a change in Warhol as a person and an artist, altering the course of his artistic career.
Browse our collection of fine art Andy Warhol Screen Prints.