Andy Warhol was one of the most prolific modern artists of our time. Born in Pittsburgh, Pennsylvania in 1928, Warhol began his creative career dressing windows and working in commercial branding. He was continually interested in consumerism, celebrity, tragedy and death, our relationship to technology and finding art in everyday banal objects throughout his entire career. Andy Warhol - From A to B and Back Again is a massive retrospective exhibition that has been traveling the country. Comprised of about 350 works, the exhibition highlights Warhol's mastery of many different mediums. From prints, drawings, paintings to videos, photography and musical projects, Warhol showcased his concepts and ideas in many different ways, all of which are on display in this exhibition.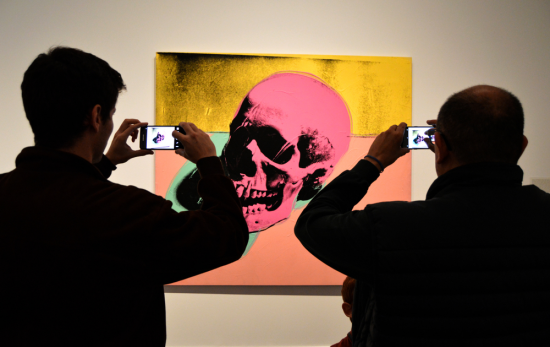 The retrospective is one of the biggest exhibitions of Warhol's works in over 30 years. Traveling through museums like The Whitney in New York to the SFMOMA in San Francisco, the show has reached thousands of people. Showing Warhol's work in a more complete collection from the start of his life to the end gives the viewer a clearer picture of who Andy Warhol was as an artist. Displaying Warhol's experimentation with different mediums and his collaborations with artists like Keith Haring and Jean-Michel Basquiat creates a holistic timeline of Warhol's creative phases. The viewer can follow Warhol's path as he grew and changed as an artist.
Warhol's early work is heavily influenced by his background in commercial design and branding. He used many of the same techniques he learned as a commercial illustrator in his own personal artwork, such as using an early version of a photocopy machine, and using photographs as a basis for his paintings. The exhibition has many great examples of his repetitive print making style, from his Marilyn Diptych, 1962 to his Nine Jackies, 1964.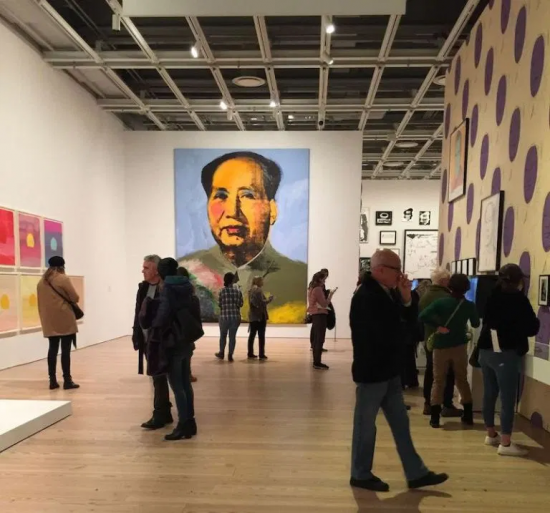 Many people associate Warhol with "pop art," a style label that was attached to many of his works. Warhol was fascinated by celebrity and branding, which manifested in many of his brightly colored prints and paintings. A Third Coast reviewer of the show, Louis Harris, writes: " The exhibition illustrates how Warhol recognized that repetition, distortion, and manipulation of images can define events being memorialized or ideas being promoted, whether it is tragedy, politics, celebrity, advertising, or everyday life." In Andy Warhol - From A to B and Back Again one can find his infamous prints of Mao Zedong and the Campbell's soup can, but can also see and learn about his lesser known works like some of his early video projects created in his studio loft in New York City he called "The Factory."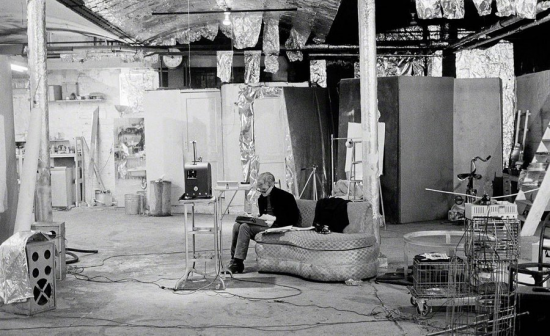 Andy Warhol - From A to B and Back Again is a comprehensive collection of almost every type of art that Warhol created. It provides a rich and all encompassing experience for the viewer and allows them to explore the many facets of Warhol's work. The exhibition returned to the Art Institute of Chicago on October 20th, 2019, and will be shown until January 26th, 2020. For avid fans of Warhol's work it is a must see, and for the casual fan it is an incredible opportunity to learn about possibly the most famous modern artist of all time.