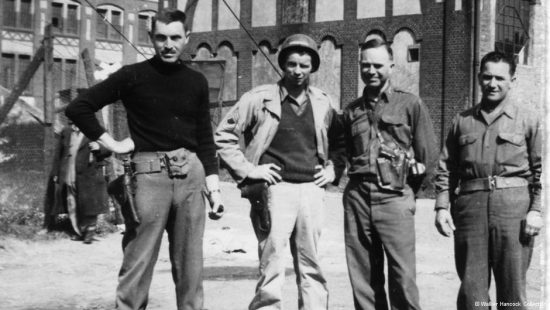 A new Hollywood movie, The Monuments Men, released in February 2014, that focuses on the unsung heroes of World War II, the group known as The Monuments Men. This group consisted of international volunteers from the public art services that formed under the Monuments, Fine Arts, and Archives program to search for tangible cultural heritage in war zones. The Monuments Men movie is bound to be different than the actual events that occurred for artistic purposes, but this is a subject that is fascinating and we want to share with you the amazing history of the Monuments, Fine Arts, and Archives program.
Cultural heritage has always been prided over, fought over, and lauded over and in times of change such as war or invasion, it is unfortunately the first to suffer. Tangible cultural property, which art and historical artifacts fall under, is seen as a source of power and influence and therefore countries or groups plunder or destroy those items when they attempt to take control over the established order. Before the Hague Convention of 1954 for the Protection of Cultural Property in the Event of Armed Conflict, cultural heritage was not thought of as something that needed to be protected by law, and WWII was the event that changed it.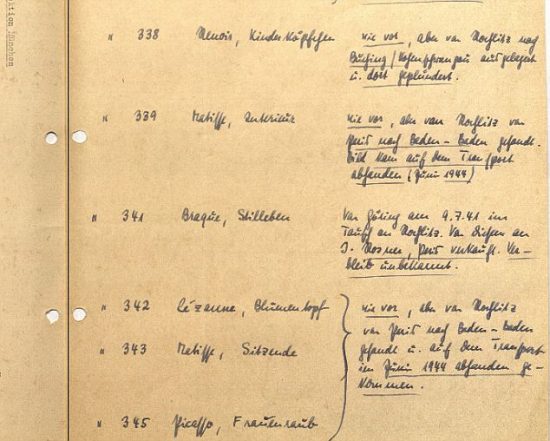 During World War II, the Nazis set up special departments " for the seizure and securing of objects of cultural value" for not only those in private holdings but those in public holdings as well, especially in the Occupied Eastern Territories, in which Germany plundered 427 museums in the Soviet Union and ravaged or destroyed 1,670 Russian Orthodox churches, 237 Catholic churches and 532 synagogues.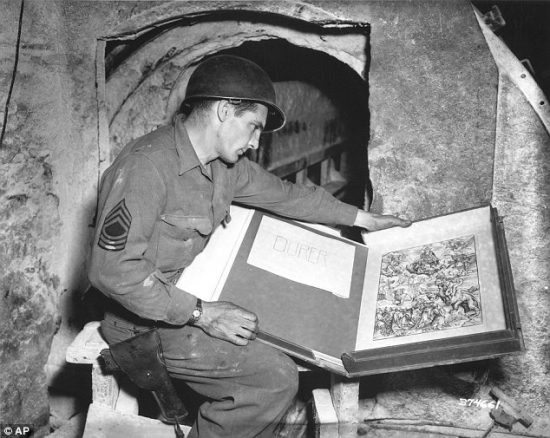 One inventory of 39 volumes featuring the looted art and antiques, prepared by the Nazis and discussed during the Nuremberg trials, lists "21,903 Works of Art: 5,281 paintings, pastels, water colors, drawings; 684 miniatures, glass and enamel paintings, illuminated books and manuscripts; 583 sculptures, terra cottas, medallions, and plaques; 2,477 articles of furniture of art historical value; 583 textiles (tapestries, rugs, embroideries, Coptic textiles); 5,825 objects of decorative art (porcelains, bronzes, faience, majolica, ceramics, jewelry, coins, art objects with precious stones); 1,286 East Asiatic art works (bronzes, sculpture, porcelains, paintings, folding screens, weapons); 259 art works of antiquity (sculptures, bronzes, vases, jewelry, bowls, engraved gems, terracottas).
The recovery of these items and the protection of countless other items was not only due to the bravery of individuals and institutions in occupied territories, but to the ingenuity of Allied governments. Before the U.S. entered World War II, art professionals and organizations were working to identify and protect European art and monuments in harm's way or in danger of Nazi plundering and their efforts ultimately led to the establishment by U.S. President Franklin D. Roosevelt of the "American Commission for the Protection and Salvage of Artistic and Historic Monuments in War Areas" on June 23, 1943.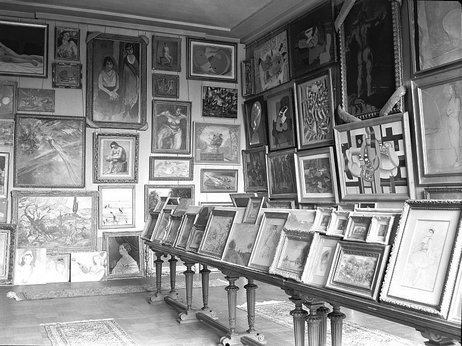 Commonly referred to as the Roberts Commission after its chairman, Supreme Court Justice Owen J. Roberts, the group was charged with promoting the preservation of cultural properties in war areas by drawing up lists of and reports on European cultural treasures and providing them to military units, in hopes that these monuments would be protected whenever possible.
Seeing a need to do more, the Commission then helped to establish the Monuments, Fine Arts, and Archives (MFAA) program within the Civil Affairs and Military Government Sections of the Allied armies in 1946 to go out into the field to safeguard the historic and cultural monuments from war damage.  As the conflict came to a close, their mission then evolved to find and return stolen and hidden works of art and other items of cultural importance.)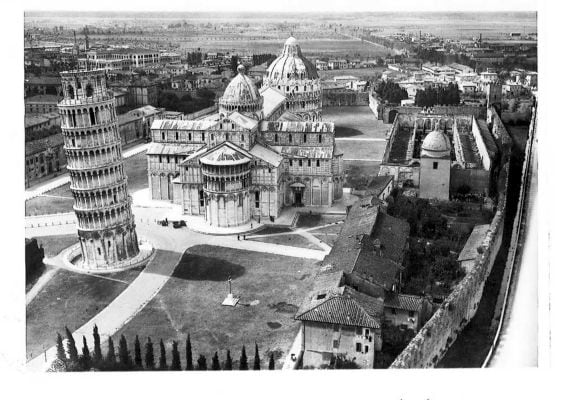 The MFAA program included 345 service members and civilians from 13 countries who were museum directors, curators, art historians, artists, architects, and educators. On the front lines they relied on their museum training and overall resourcefulness to perform their tasks as there was no set precedence and were actively involved in battle preparations. In one such instance, in preparing to take Florence, which was used by the Nazis as a supply distribution center due to its central location in Italy, Allied troops relied on aerial photographs provided by the MFAA which were marked with monuments of cultural importance so that pilots could avoid damaging such sites during bombings.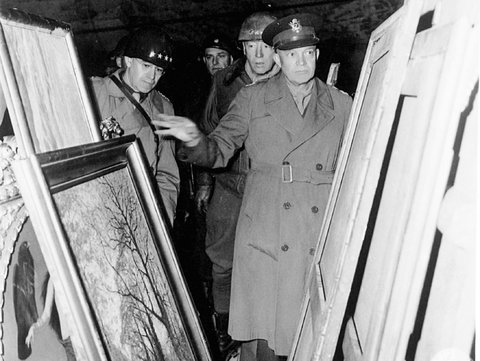 When damage to monuments did occur, MFAA personnel worked to assess damage and buy time for the eventual restoration work that would follow. Frequently entering liberated towns and cities ahead of ground troops, Monuments Men worked quickly to assess damage and make temporary repairs before moving on with Allied Armies as they conquered Nazi territory. Perhaps the most famous of their exploits are the salt mines and castles where discoveries of hidden caches of priceless treasures were made. Some were legitimate evacuations from museums that were hidden for safeguarding, but most were looted plunder that the Nazi's hoarded away while retreating mainly in Italy, Austria and Germany.
In Germany alone, U.S. forces found about 1,500 repositories of art and cultural objects looted from institutions and individuals across Europe, as well as German and Austrian museum collections that had been evacuated for safekeeping.
Soviet forces also made discoveries, such as treasures from the extraordinary Dresden Transport Museum. As some of the more famous examples, in the Neuschwanstein Castle in Germany, Monuments Man Capt. James Rorimer oversaw the evacuation of over 6,000 stolen items from private collectors in France where items found included furniture, jewelry, paintings and other belongings.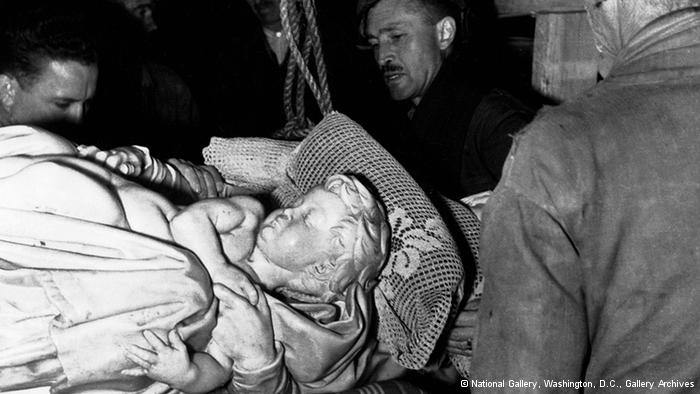 In Bernterode, Germany, Americans found four coffins containing the remains of Germany's greatest leaders, including those of Frederick the Great (Frederick II of Prussia) as well as 271 paintings. Found in the salt mines in Altaussee, Austria a huge repository of more than 6,500 paintings such as Michelangelo's Madonna of Bruges (stolen from the Church of Our Lady in Bruges), Jan van Eyck's Ghent Altarpiece (stolen from Saint Bavo Cathedral in Ghent) and Vermeer's The Astronomer and The Art of Painting.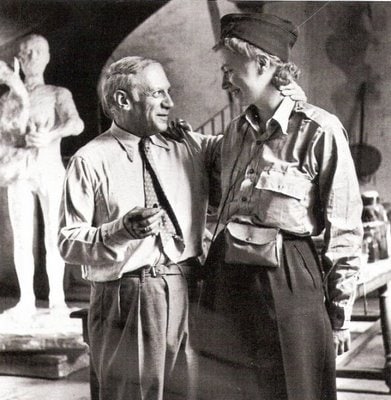 Relating to our artists that we hold so dear at our gallery, countless works by Picasso, Matisse, and Rembrandt were hidden away only to be rescued by the efforts of these dedicated cultural stewards. Shut down after assisting with the repatriation of the found items, the MFAA program left a positive impact. With the efforts of the Monuments Men and their dedication to the protection of cultural heritage, more than five million artistic and cultural items were returned to their rightful owners. They changed the course of history, signifying to the world that governments do care about the ownership rights of cultural property for the greater good of a universal culture that generations can cherish to come.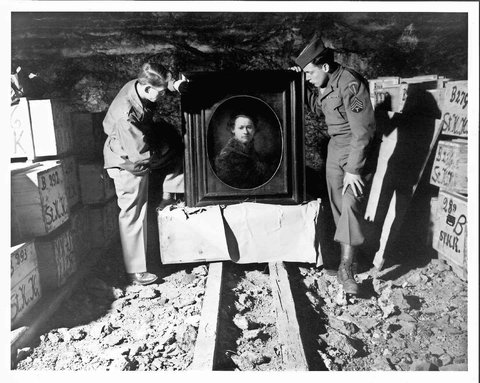 NOTE: It is important to note that for the amount of the work the MFAA accomplished, WWII was a tragic loss of life and culture, and countless cultural treasures are still lost or were destroyed as "degenerate art". Most recently in November of 2013, a Nazi art stash of 1,200 works was discovered in a Munich apartment owned by Cornelius Gurlittn, which included works by Picasso, Matisse, and Chagall, as well as Otto Dix, Max Beckmann, and Ernst Kirchner which were all artists Hitler would have acquired, vilified, and then sold for profit in his art-laundering scheme. So keep in mind works are still out there waiting to be discovered, but sadly others are lost to hands of time never to be admired again.
RESOURCES:
http://en.wikipedia.org/wiki/Monuments_Men
http://www.monumentsmenfoundation.org/
EXHIBITIONS: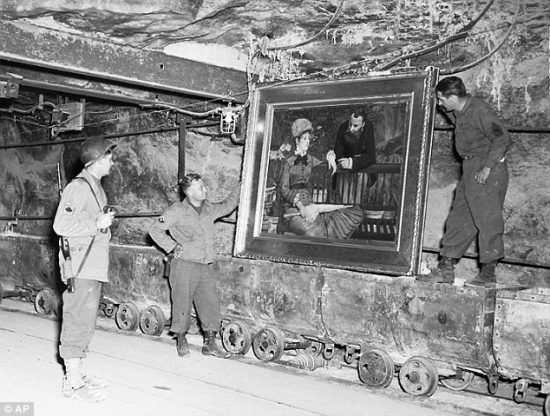 March 13 until June 30, 2014: "Degenerate Art," at the Neue Galerie in New York.
–          A retrospective show that will contain 50 paintings and sculptures and 30 paper works, as well as other memorabilia that the Nazi's considered un-German and intolerable.
–          Highlighted French and American photographs taken between 1938 and 1947, to chronicle the organized theft by the Nazi party and the survival of Europe's artifacts.
May 5, 2009 – September 10, 2009: "War & Art: A Tribute to The Monuments Men" Godine Library, Massachusetts.
–          An exhibition of books, posters, playing cards, videos– on several themes that recounted the Monuments Men's challenges and heroics.
–          A scholarly re-creation of Adolf Hitler's "Entartete Kunst," the infamous 1937 Munich exhibition that included 175 of the works from the original showing, rare posters, dozens of original documents and forgotten film footage of both the banned and official exhibitions.
1946: "Paintings Looted from Holland" at the Godine Library, Massachusetts.
DOCUMENTARIES/MOVIES/POPULAR CULTURE:
"Raging Abe Simpson and His Grumbling Grandson in "The Curse of the Flying Hellfish"".  22nd episode of The Simpsons' seventh season. It originally aired on the Fox network in the United States on April 28, 1996.
"Rape of Europa" Directed by Richard Berge and Bonni Cohen. Released December 16, 2008
"The Monuments Men," Directed by George Clooney. Coming February 7, 2014.
BOOKS:
Corinne Bouchoux. Rose Valland: Resistance at the Museum. Laurel Publishing, LLC, 2013
Melissa Muller, Monica Tatzkow, Ronald Lauder. Lost Lives, Lost Art: Jewish Collectors, Nazi Art Theft, and the Quest for Justice. Vendome Press, 2010.
Robert M. Edsel. Saving Italy: The Race to Rescue a Nation's Treasures from the Nazis. W. W. Norton & Company, 2013.
Robert M. Edsel. The Monuments Men: Allied Heroes, Nazi Thieves and the Greatest Treasure Hunt in History. Robert M. Edsel, 2010.
Robert M. Edsel. Rescuing Da Vinci: Hitler and the Nazis Stole Europe's Great Art – America and Her Allies Recovered It.Laurel Publishing, LLC, 2006.
Hector Feliciano.The Lost Museum: The Nazi Conspiracy To Steal The World's Greatest Works Of Art. Basic Books, 1998.
Nancy H. Yeide. Beyond the Dreams of Avarice: The Hermann Goering Collection. Laurel Publishing, LLC, 2009.
Eric Michaud. The Cult of Art in Nazi Germany. Stanford University Press, 2004.
WEBSITES:
MISSING ARTWORKS:
INTERESTING NEWS:
FAMOUS STOLEN PIECES MENTIONED:
Johannes Vermeer "The Astronomer, 1668"
In 1940, one of Vermeer's most cherished works, The Astronomer, was owned by a French man named Edouard de Rothschild.  After the German invasion of France, the painting was stolen by the Nazis.  The Astronomer became one of Hitler's prized possessions and was meant to be the focal point of the Führermuseum.  The Führermuseum was a large museum complex that Hitler planned on creating which was meant to store and display all of the accepted plundered European art.  A black swastika was stamped on the back of The Astronomer, where it remains today. Rescued by the Monuments Men, The Astronomer was returned to the Rothschild's.  It was then donated to the famous French museum Louvre in 1982 where it remains one of the museum's most prized possessions.
Michelangelo "Madonna of Bruges, 1550's"
The removal occurred in 1944 when German soldiers were retreating from the area.  The soldiers smuggled the Madonna into Germany in a group of mattresses transported by a Red Cross truck.  Two years later the sculpture was found by Allied forces and returned to Bruges.The Madonna of Bruges is now located at the Church of Our Lady in Bruges, Belgium
FAMOUS STOLEN PIECES BY MASTERWORKS ARTISTS:
Edward Degas"Place de la Concorde, 1875″
Place de la Concorde has always been considered one of Degas signature portraits.  It was thought lost after World War II, but showed up at the Hermitage Museum in 1995.  The famous painting remains on display at the Hermitage.
Edgar Degas "Five Dancing Women (Ballerinas)"
The Nazis managed to get a hold of this pastel drawing when they took the collection of Jewish art collector Baron Mór Lipót Herzog. His heirs filed a lawsuit against Hungary to seek the return of part of this collection, but this work is still missing.
Pablo Picasso "Femme en Blanc, 1922"
Stolen by Nazi soldiers in Germany during World War II, this work ended up in the hands of an art dealer who sold it in good faith to a couple who in turn had to return it to its rightful owners in 2005.
Rembrandt van Rijn "An Angel with Titus'"
Stored in a Chateau in the French countryside, the Nazis seized it in 1943 and took it to Paris, where it was set aside for Hitler's museum, along with 332 other works. 162 of those works have since been found, but this one is still missing.
Henri Matisse "Blue Dress in a Yellow Armchair," 1937
Belonging to prominent art dealer Paul Rosenberg who fled to New York during WWII, there is now a dispute over this Matisse painting that was seized by the Nazis under the direction of Hermann Goering. Currently residing in the Henie Onstad Art Center in Norway, the family is demanding the work back.
Claude Monet "Waterlilies", 1904
Another work taken from art dealer Paul Rosenberg in 1940, this work was sent to the German Foreign Minister, Joachim von Ribbentrop, who included it in his private collection. It was returned to France in 1949 where it was housed in the Musee des Beaux Arts in Caen and returned to it's rightful heirs in 1999.