Picasso on the Big Screen: Antonio Banderas and Gwyneth Paltrow Set to Star in Picasso Biopic
Antonio Banderas and Gwyneth Paltrow reportedly plan to star in an upcoming biopic surrounding the life of Pablo Picasso. Entitled 33 Dias, the film will recount Picasso's creation of his famed masterpiece Guernica. Spanish director Carlos Saura will direct the film, which should begin shooting later this year with a targeted 2015 release date.
Picasso created Guernica in response to the bombing of Guernica, a Basque country village in northern Spain, by German and Italian warplanes at the behest of the Spanish Nationalist forces on 26 April 1937 during the Spanish Civil War. With its monumental scale and twisted, tormented figures, Guernica serves as a powerful artistic statement on the horrors of war. With its vivid abstract imagery of pained humans, horses, and bulls in unnatural poses, Guernica highlights the tragedies of war and the suffering it inflicts upon individuals, especially innocent civilians. Upon its completion, Guernica was displayed around the world in a brief tour and gained worldwide fame. Guernica is currently displayed at the Museo Reina Sofia in Madrid, Spain.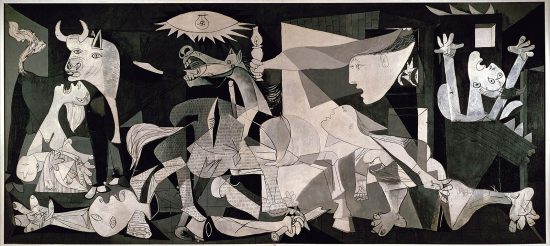 A native Spaniard born in Malaga, Spain, Antonio Banderas has much in common with Pablo Picasso. At age 54, Banderas is also nearly the age that Picasso would have been when he created Guernica. Banderas states, the "time has come in my life where I understand him [Picasso] better" (Maneker, 2014). Gwyneth Paltrow, who is supposedly in talks to play Picasso's famed mistress and muse Dora Maar, is, according to Banderas, "absolutely in love with Spain and speaks Spanish and French perfectly" (Maneker, 2014). While the film is not yet an absolute certainty, admirers and lovers of Picasso and his work can likely look forward to seeing Picasso depicted on the big screen in the near future.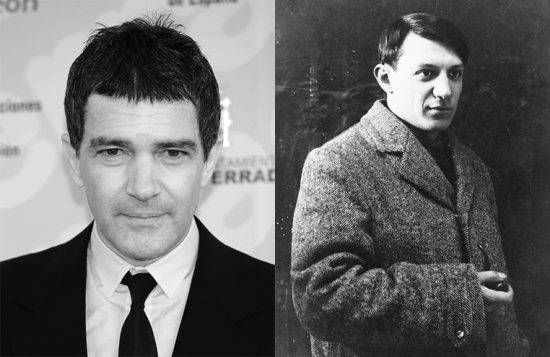 MORE ON PABLO PICASSO:
View our Pablo Picasso inventory here: Pablo Picasso Inventory
View our Pablo Picasso Ceramics inventory here: Pablo Picasso Ceramics 
Please visit our Art Education page here: Masterworks Fine Art Gallery Art Education