Madoura Pottery in the town of Vallauris in Southern France is just as Picasso left it 60 years ago, including the furniture, tables tools, and brushes. But the facility itself is threatened with collapse. According to the Journal du Dimanche, this humble Mediterranean pottery studio has "remained in its juice since the passage of Picasso" (exact Google translation from French). "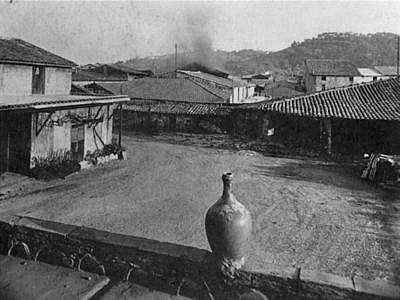 Many other artists came in his wake, including Henri Matisse, Victor Brauner, and Marc Chagall," director Yves Peltier said.
Living in Vallauris between 1946 and 1955, Picasso embraced ceramics with his usual creative obsessiveness, creating over 9,000 pieces between 1947 and 1971. The Madoura workshop closed its doors in 2007 and was abandoned until 2013 when it was bought by local authorities. They hope to create a cultural hub centered on Madoura that focuses on ceramics, but first have to prevent any more damage from being done. "We'll do the most urgent work before December," mayor of Antibes Jean Leonetti said. "The budget isn't excessive."
With one historical Picasso site, the garret of Paris' Grands-Augustins, already saved this past May, there isn't any reason why one day tourists won't be able to enjoy this wonderful location of art history. For it is here where Picasso created the last sculptures of his life. These Picasso ceramics are some of his most sought after works and swept his final love, Jacqueline Roque, off her feet, making for one of the most cherished and well-known locations in his eccentric life.
For more information about Picasso and Madoura, read Pablo Picasso in Vallauris, a Place for Invention: Linocuts, Ceramics and Love