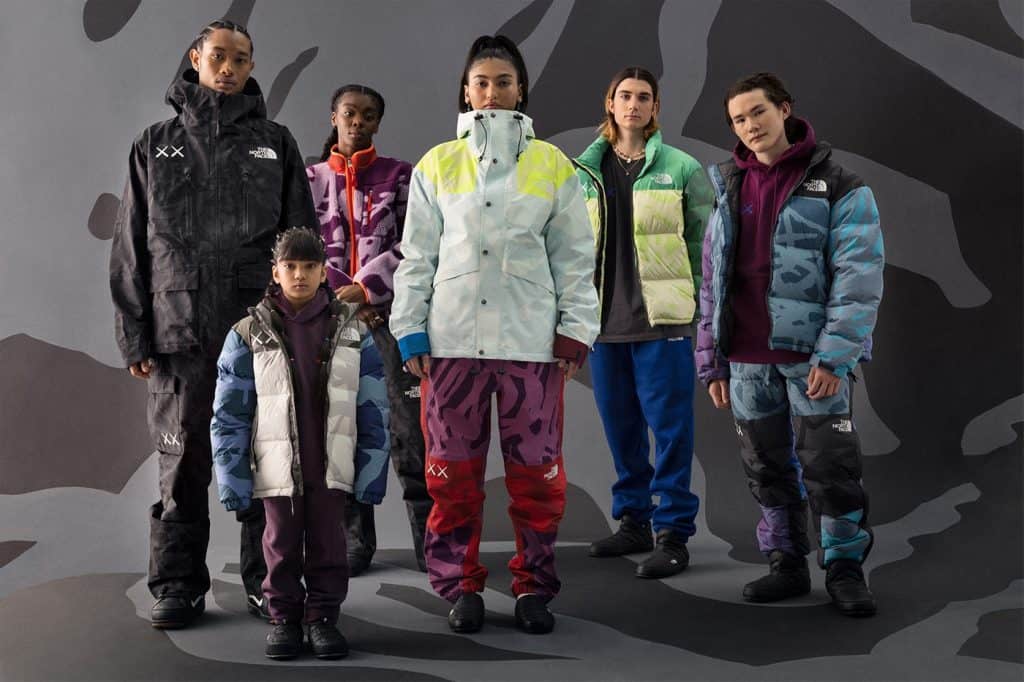 Continuing his partnership with The North Face from his latest Changbai Mountain installation of the "KAWS:HOLIDAY" tour, where they provided sponsorship alongside AllRightsReserved, KAWS is celebrating the collaboration with the notable fashion and sport-wear retailer. Titled, "XX KAWS", this collection is concentrated around the idea of "Two mindsets, one vision. To see the world outside the lines". While trying to express contemporary art through fashion isn't new, KAWS spent time trying to curate a special range of garments that blur the lines between on-and-off the mountain in both performance and style to showcase their technical innovations.
I treated the garments in our collaborative collection like a blank canvas. And I enjoyed exploring the extensive The North Face color and material archive as I would a new paint set.

- KAWS
The "XX KAWS" collection follows in the footsteps of its sponsor and meets the North Face's ethos of "Never Stop Exploring"; with a collection that showcases the varied array of men's, women's, and youth styles. Like most of KAWS works, his signature style of eye-catching, abstract patterns with accentuated by a substantial bright and bold palette.
This collection was released in early January of this year, and was available through mini programs, pip-up stores at Taipei 101, Beijing SKP-S, Shanghai Xintiandi Style and Guangzhou Taikoo Hui. Guests were able to explore an art installation and journey to a basecamp for a one-of-a-kind shopping experience. The collection opened for public sale in mid-February and is all but sold out.