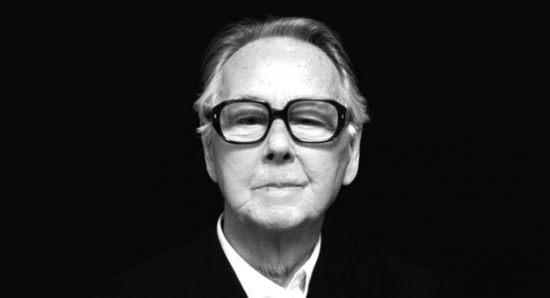 Victor Vasarely was born on April 9th, 1908 in Pécs, Hungary. In 1925, Vasarely was accepted into the University of Budapest's School of Medicine which he attended for 2 years. Then, in 1927, he made a drastic change. Deciding that he wanted to take his life in a different direction, he enrolled in the Poldini-Volkman Academy of Painting, a private school. Though a medical education might seem superfluous to his new career in art, the time that Vasarely spent in medical school gave him a strong basis in scientific method and objectivity, which manifested in his unique art style.
While at the Poldini-Volkman Academy, Vasarely came to the idea that maybe art could be a useful way to visually express and understand scientific models. During this time, he maintained an interest in science, reading up on acclaimed scientific literature. Vasarely would often spend his free time in the coffee houses on the banks of the Danube River. These functioned as meeting places for Hungarian intellectuals to talk about matters of science, art, and literature – much the same way as the salons functioned in Paris. It was here that Vasarely learned about the German Bauhaus School of Art, and that there was a school in Budapest teaching similar Bauhaus studies – the Mühely School. Vasarely moved on to the Mühely School in 1929 and studied there until 1930. The Bauhaus principles that he was taught there became a firm basis for his eventual unique style.
After leaving school, Vasarely was working in a ball-bearings factory in Budapest dually as an accountant and also designing advertising posters for the
company. Seeking a change, Vasarely moved to Paris with his new wife, a fellow student at the Mühely School named Claire Spinner. Their first son, Andre, was born in 1931 shortly after the move. Three years later, Jean Pierre was born. Vasarely worked for many years as a commercial artist, focusing on his own art in the after work hours.
In 1944, he held his first personal exhibit at the Denise Rene Gallery in Paris. Throughout the 1950's he wrote manifesto's which inspired generations of younger artists. In 1954, he co-created  a mural at the University of Caracas, which marked the beginning of his work in public art. His fame peaked in the 1960's, and in 1976, Vasarely founded the Fondation Vasarely in Aix-en-Provence. The museum was meant to be an integrated combination of his art and architecture that harkened back to the Bauhaus ideas of his youth. In his mind, it would draw artists, making a hub of community creativity. Unfortunately, there was no success for this idea. After his death in 1997, the Fondation fell into some amount of disarray. His grandson, Pierre, is now in charge of the estate, and has taken on the difficult duty of reacquiring some of Vasarely's art that was removed from the Fondation by family members after his death and against his wishes.
Read more about Victor Vasarely.
References: