The exhibition Calder-Picasso, curated by the two seminal artists' grandsons, Alexander S.C. Rower and Bernard Ruiz-Picasso, is the first major exhibition to put the relationship between these two master artists at the forefront by bringing together over 100 paintings, drawings, and sculptures. After a successful European tour with stops in Paris and Málaga, Calder-Picasso is making its United States debut at the de Young Museum in San Francisco. The exhibition revolves around the two artists' unique approaches to rendering space, or perhaps more accurately, non-space. Exploring themes such as line, volume, weight, and gravity, the exhibition investigates the ongoing impact of the interactions between these artists' distinct philosophies regarding the void, or empty space.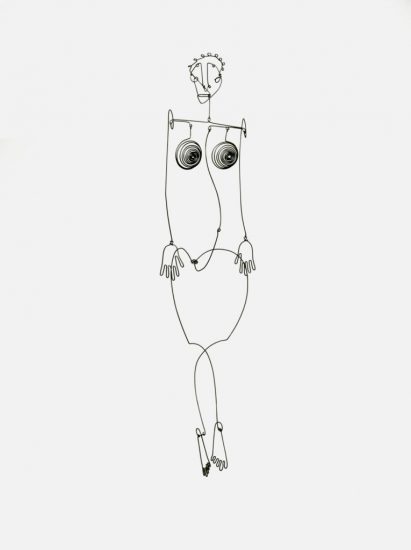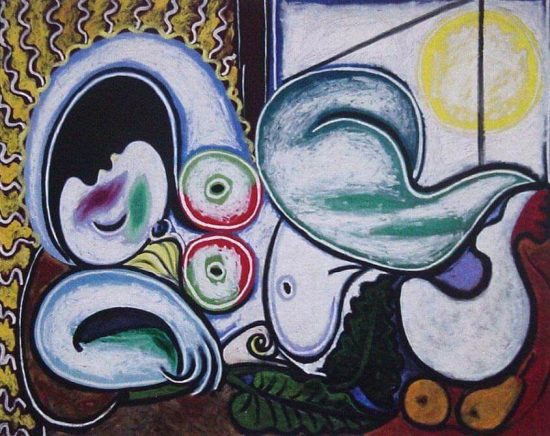 Alexander Calder and Pablo Picasso both worked and lived in Paris and even met in 1931, but the two could hardly be considered friends. The two did not even speak the same language (Calder knew little French, and Picasso did not speak English), but there is no doubt that their work was in conversation. The two often had pieces in the same shows, perhaps most notably at the 1937 World Fair held in Paris, where Picasso's Guernica and Calder's Mercury Fountain both resided in the Spanish Pavilion. It became apparent that the two artists, who would exhibit together multiple times in the future, were both wrestling with the same questions of abstraction, sparking a dialogue that would change the conception of art from that point forward. The exhibition is modeled to reflect this dialogue, designed as a sort of visual conversation between the two artists as they continually worked to represent the void in their artworks.
The two artists played with volume, dimensionality, and silhouettes, forming new ways to distort perceptions of reality. Calder's approach came readily in the form of sculpture, where he was clearly interested in understanding how space is occupied, a topic most frequently probed by connecting two and three dimensional forms through sculpture. His sculptures, such as his wire sculptures and famous mobiles, are composed solely of two-dimensional shapes that relate to each other just as much as they relate to the negative space around them. Included in the exhibition is Calder's iconic Aztec Josephine Baker, which exemplifies his interest in manifesting line drawing in three-dimensions. Picasso's approach to the void was both formal and emotional, coming through strongly in his paintings and drawings. The Picasso works chosen for the exhibition meditate on the friction between emptiness and fullness by skillfully abstracting figuration. This abstraction explores the tension between depth and geometry while also acting as a means of representing distortions of time and the emotional inner self. Though their approaches differed, Calder and Picasso shared core interests and their connection has had an indelible impact on art-making today.
Though an opening date has not yet been set for Calder-Picasso at the de Young, preparations for the show have been ongoing. Plans have been made to open the show as soon as February 26, pandemic restrictions allowing. It will be on view in San Francisco through May 23 before continuing its U.S. tour, traveling to Atlanta, then Houston. 
Read about Alexander Calder's Famous Mobiles.