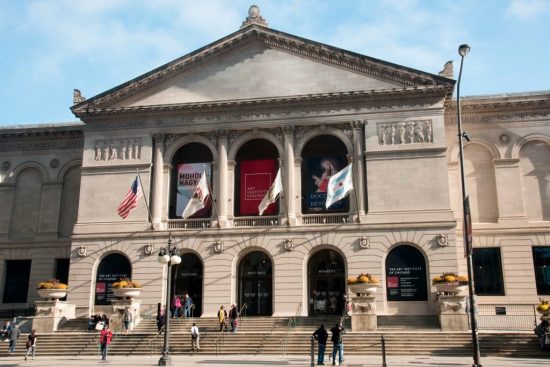 A hidden painting has been discovered underneath Pablo Picasso's "Still Life" painting from 1922. "Still Life" is housed at the Art Institute of Chicago, where a team of researchers and conservators wanted to understand more about the complex layers and wrinkled areas of paint on the work. The painting is an abstract composition, with sharp angles, blocky shapes and muted colors. The drawing hidden beneath layers of paint shows an entirely different concept for the composition.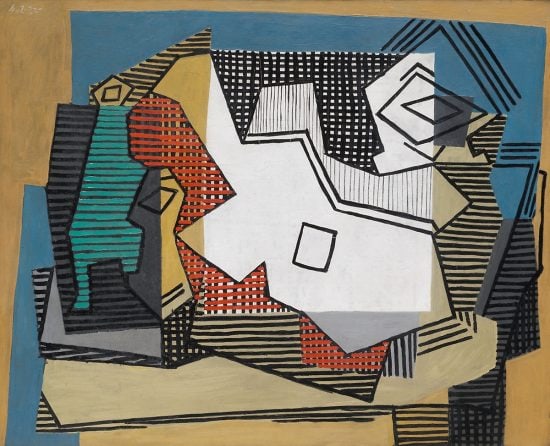 There are plenty of examples of Picasso painting over previous compositions throughout his artistic career, but he usually ended up incorporating the underlying design into the final product, or let the first composition shine through by painting directly on top of it. This is an atypical circumstance: analysis of the painting by a team of the Art Institute of Chicago revealed that Picasso painted a layer of thick white paint over the original drawing before painting over it, which fully hid the composition from the final painting.
"This seems somewhat unusual in Picasso's practice, as he often painted directly over earlier compositions, allowing underlying forms to show through and influence the final painting," the team wrote in their paper.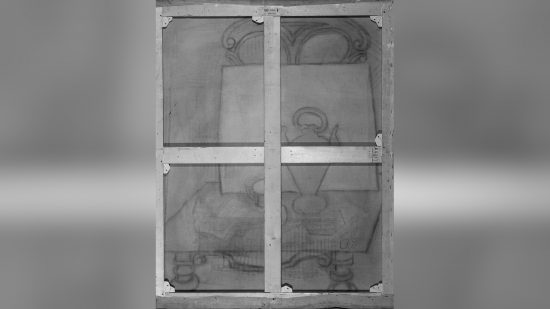 Allison Langley, Kimberley Muir and Ken Sutherland make up the team who made this incredible discovery. They used x-ray and infrared imaging to reveal the hidden drawing of "a pitcher, a mug, a rectangular object that may be a newspaper" on a tabletop or chair seat. The team published their findings in a paper "Scenes from the life of Picasso's Still Life (1922): history, materials, and conservation" published on July 21 in the SN Applied Sciences journal. This much more naturalistic composition is very different from the final concept that Picasso chose. The only similarity seems to be the table or chair form that the rest of the design rests on.
"Still Life" is dated Feb. 4, 1922, giving researchers a time frame for its creation. The research team writes that Picasso gave the work to Gertrude Stein, a "friend and collector of the artist and an important patron of modern art in early-twentieth century Paris." He painted the work during his Cubist period, from 1921-1922, in which he portrayed three dimensional objects from various vantage points and geometric planes. Picasso wanted to depict what was in the mind's eye as opposed to a true visual representation.
The imaging used to uncover the hidden drawing also revealed previous conservation and restoration attempts. Acrylic resin and paint was put into cracks in the surface, which the researchers were able to remove, revealing the painting's original colors.
Browse our collection of still life fine art.