Radical Matriarchs at the Johansson Project, First Fridays Oakland, California 6 April, 2018
The opening reception of "Radical Matriarchs" in the Uptown district of Oakland was one of a handful of exhibitions to stay open despite the rain for April's First Fridays (galleries will instead have their exhibitions the following Friday the 13th).
Oxford Dictionary defines "radical" as "far-reaching or thorough" . Do these works express the sentiment of such a word to you?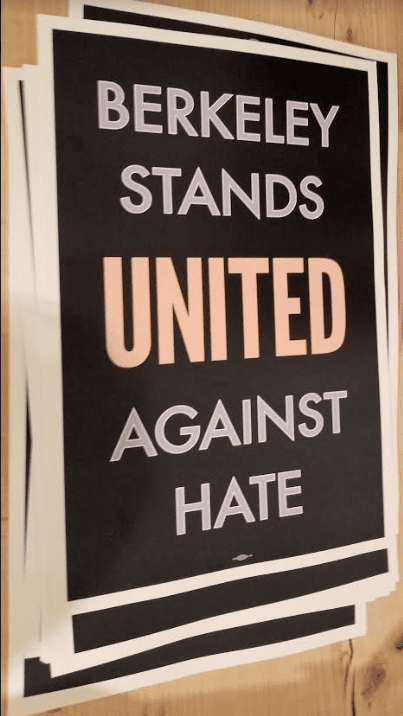 My main purpose was to speak with the artist of the "Oakland/Berkeley Stands United Against Hate" posters, Lena Wolff, in person about the purpose of her art, the very basic style she uses, and how people react to it.
The gallery's press release describes Wolff's art as a
"predecessor to geometric abstraction, minimalism, Op art, feminist art, as well as an emblem of democracy at large."
That's quite a tall order to live up to, don't you think?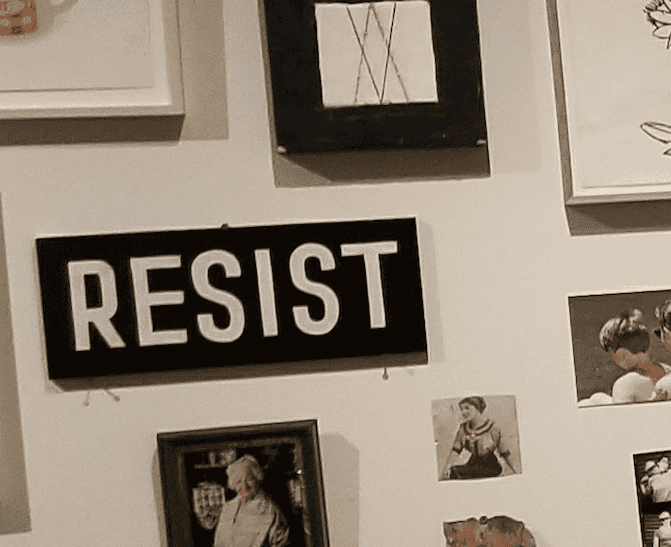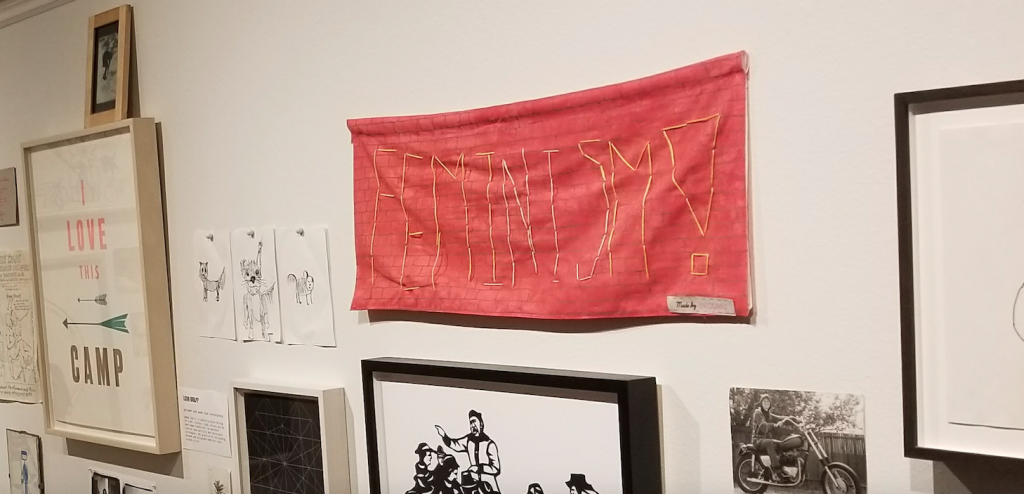 Resist what? Feminism? These cities stand up to "hate"? Maybe the awe of these works is lost on me because I feel they are so basic with nearly no adversary, but I did not get a chance to speak with Wolff about her art because she was guarded by another person most of the time who did a good job of making sure I didn't get near her. I could have tried to speak with her a couple more times, but then I thought, maybe I'm the hate?
A more welcoming duo of artists had a wall of historical matriarchs, many of who can easily be considered radical. Each paper cutout had a small number next to it that coincided with the handout that listed all of the people's names. At first I thought I didn't recognize any, but I slowly started pairing the ones I knew with the handout, and visa versa. After 15 minutes of that, I realized that I had plans after that gallery and that this wall had got me hooked!
Since art often needs to be seen within the context of its time, whether political or personal, a lot of Wolff's creations scream nothing to me, but I agree with all of it. I don't consider her art radical, but I do understand that the American political climate has caused art to posture toward a full-on blanket message of anti-[bad things]. The "United" posters are all over the San Francisco Bay Area, and, at the very least, it's comforting to know that people share a loving sentiment.
Note: I was unable to find everyone's names of the works there, but I will research further to accurately credit each artist.