Marylin Monroe; America's sweetheart is gaining double the newfound notoriety with the release of Netflix's The Mystery of Marilyn Monroe: The Unheard Tapes and with one of Andy Warhol's iconic silkscreen portraits at Christie's auction house selling for a record $195 million, the most a Warhol has gone for, Monday May 9th, during their night sale, setting the pace for New York's spring auction season.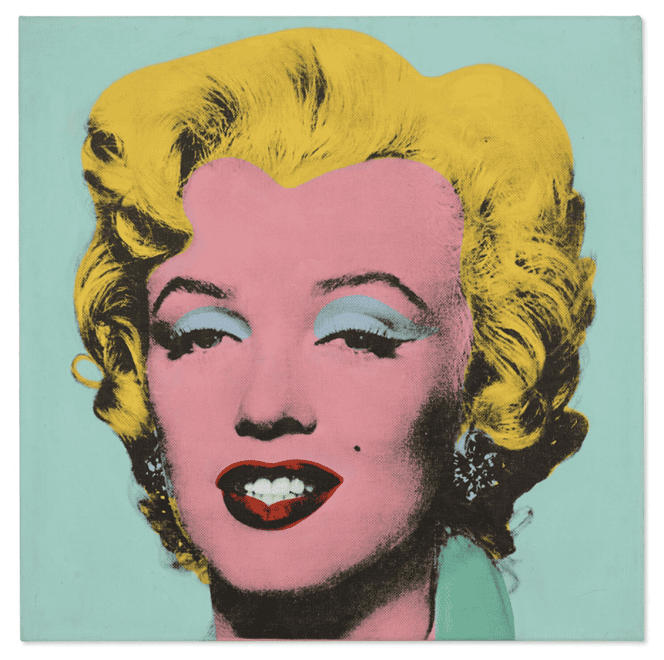 Shot Sage Blue Marilyn was completed in 1964, two years after Monroe's untimely death and is 'considered to be the American equivalent of the Mona Lisa', Alex Rotter regaled, Christie's Chairman for 20th and 21st Century Art. The work sold in roughly four minutes to deal Larry Gagosian, though it is unclear on whose behalf he was bidding.
An avid fan of Monroe, Warhol made a series of silkscreen portraits of the actress, each painted with a different background colors and various eyeshadow pallets, but always featuring her golden locks and lips painted bright red donning a placid smile. News of Monroe's death on Aug 6, 1962 'struck a personal chord for Warhol', to which he began featuring her in his portraiture prints shortly afterwards, using a cropped publicity photo from the film 'Niagara.'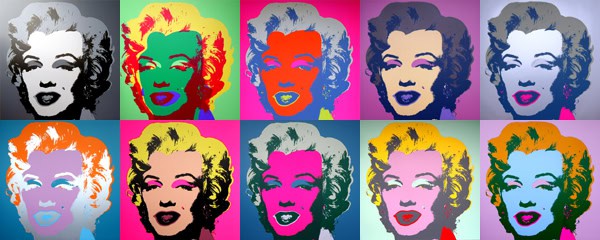 This Warhol sale priced out the previous record holder and another modern master, Jean-Michel Basquiat, whose 1982 painting Untitled of a skull-like face sold for a record $110.5 million, as well as surpassing Pablo Picasso's Les Femmes d'Alger which sold for a price realized of $179 million in 2015 to Qatari royal Hamad bin Jassim bin Jaber Al Thani. For reference, the most expensive artwork to ever sell at an auction was a work attributed to Leonardo da Vinci, Salvator Mundi for $450 million.
The works in Monday night's auction were from the estate of the Swiss art dealers Thomas and Doris Ammann, siblings who cofounded Thomas Ammann Fine Art in 1977, with proceeds going to the Thomas and Doris Ammann Foundation Zurich, which aims to help children with health care and educational programs.
Further reading:
‌Citations:
1. https://www.artetrama.com/en/blog/andy-warhol-marilyn-series
Callas, Brad. 2022. "Andy Warhol Portrait of Marilyn Monroe Sells for Record-Setting $195 Million at Auction." Complex. May 10, 2022. https://www.complex.com/style/andy-warhol-portrait-marilyn-monroe-sells-auction-record-195-million.
Pogrebin, Robin. 2022. "Warhol's 'Marilyn,' at $195 Million, Shatters Auction Record for an American Artist." The New York Times, May 10, 2022, sec. Arts. https://www.nytimes.com/2022/05/09/arts/design/warhol-auction-marilyn-monroe.html.