On Wednesday, The Museum of Fine Arts Houston announced two newly anticipated exhibitions, one titled "Georgia O'Keeffe, Photographer", the first exhibition dedicated to her work as a photographer. The Museum of Fine Arts Houston (MFAH) curator of photography Lisa Volpe has spent the last six years pouring through hundreds of photographs that were being held in an unexamined archive at the O'Keeffe Museum in Santa Fe. Due to the dedicated work of Volpe, there is now a fuller presentation of O'Keeffe's artist portfolio in a medium that was more often associated with her husband, Alfred Stieglitz.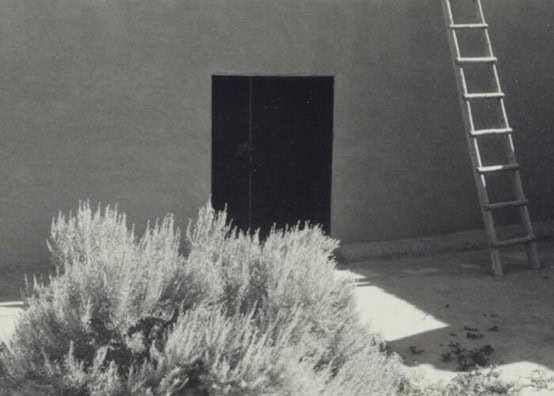 "The museum assumed they were taken by O'Keeffe," Volpe says. "So I was fascinated. I'd associated her with photography, but always as a subject sitting for portraits. But this was an opportunity to prove she had a photographic practice of her own. And what a photographic vision she had."
Enthusiasts of O'Keeffe's work will see parallels between these newly found photographs, and her famous paintings, in particular O'Keeffe's interest in seasonal change and the way light and shadow is utilized. Approximately 90 works will be exhibited in "Georgia O'Keeffe, Photographer", most of them being works from the archive. The exhibition opens October 17th 2021 and runs through January 23rd, 2022.
The museum had also announced the opening of "Calder-Picasso" in October, featuring 80 works for Alexander Calder and Pablo Picasso which has been organized by their grandsons, Bernard Ruiz-Picasso, and Alexander S.C. Rower. Originally debuted in 2019 at the Musee National Picasso-Paris, it is now coming to Museum of Fine Arts Houston running from October 21st, 2021 through January 30th, 2022. Ann Dumas, the MFAH's consulting curator of European art said, "The stunning visual juxtapositions that this exhibition brings together are provocative, unpredictable and dynamic. They tell us much about the correspondence between these two great artists, as well as what makes them distinctive, allowing us to understand their process and unique innovations in a fresh new light."