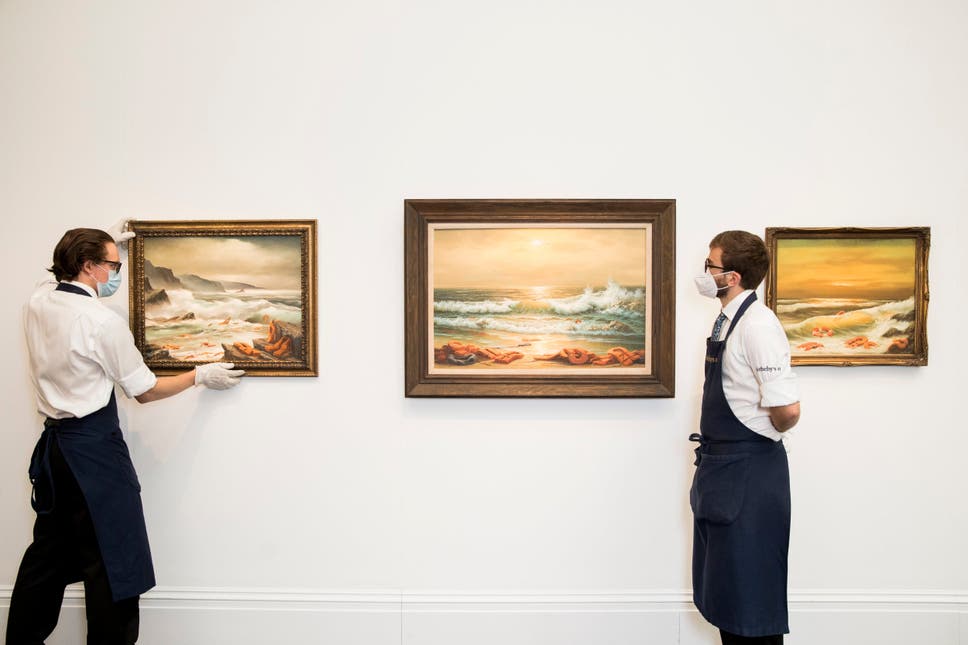 UK artist Banksy has created three paintings all centered around the refugee crisis in Europe, an issue he has tackled in his artwork many times before. The three works at first glance seem to be traditional seascape paintings, with rolling waves crashing against the shore and a setting sun in the background. But upon closer review, Banksy has littered the beaches with empty life jackets and life preservers, each one representing a fleeing refugee who lost their life trying to cross the Mediterranean Sea to get into Europe.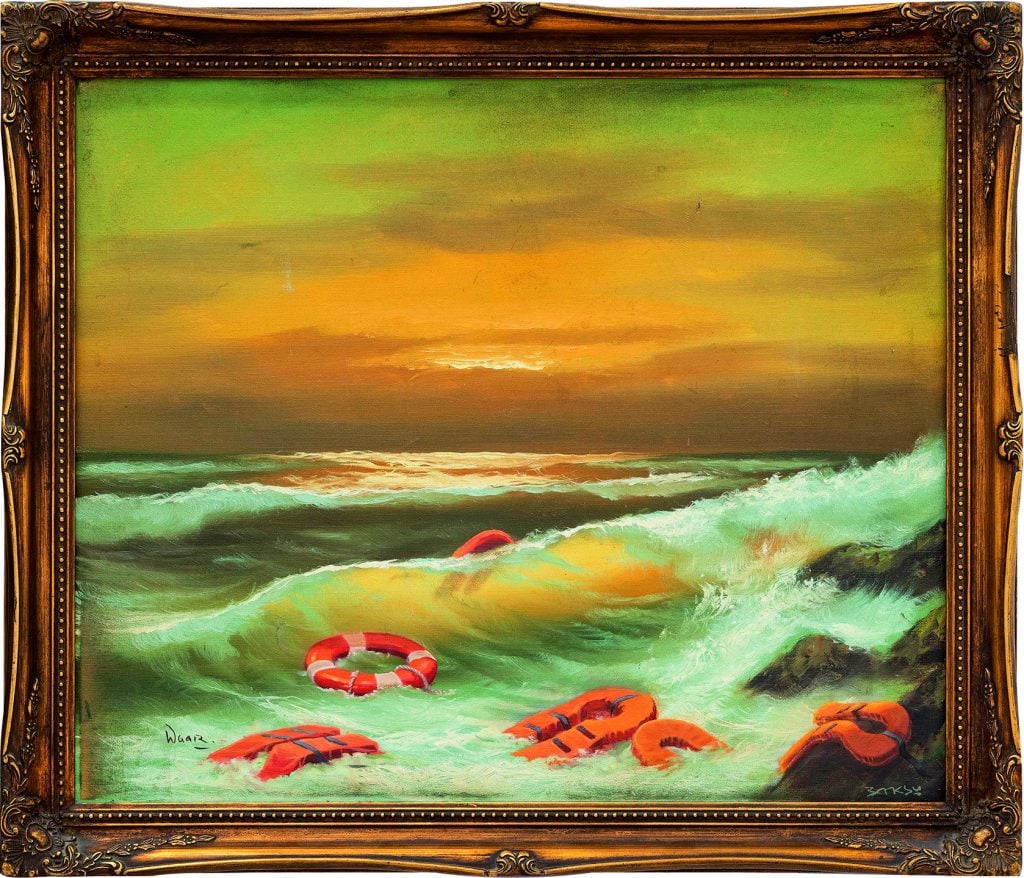 The triptych, donated by Banksy himself and titled Mediterranean Sea View 2017, will be part of Sotheby's "Rembrandt to Richter" evening sale on July 28. The three canvases are estimated to sell for about $1 million USD and $1.5 million USD. The proceeds from the sale will go towards raising money for a hospital in Bethlehem.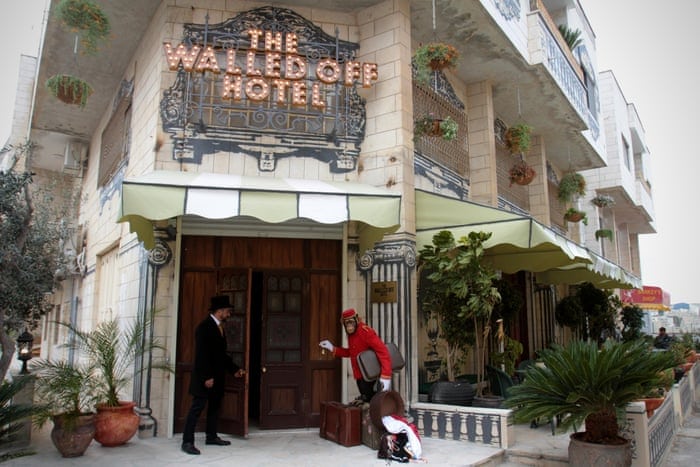 Prior to this auction, the paintings were housed in Banksy's Walled Off Hotel, a fully functional hotel in the Palestinian town of Bethlehem in Jerusalem, opened in May 2017. The money from the sale will go back into the community of Bethlehem, and help build a new acute stroke unit and buy children's rehabilitation equipment at the Bethlehem Arab Society of Rehabilitation.