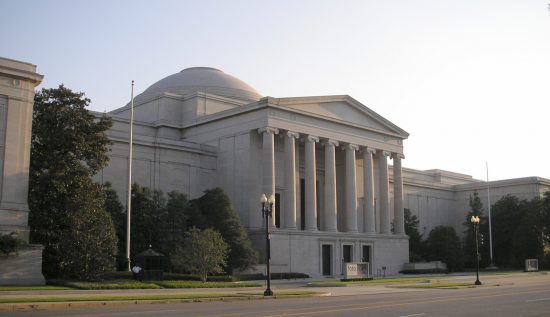 A painting, title "I See Red: Target" by artist Jaune Quick-to-See Smith, a Native American woman, has been purchased by the National Gallery of Art in Washington, D.C. The painting on canvas work is the first of its kind by a Native American artist to join the Gallery's collection.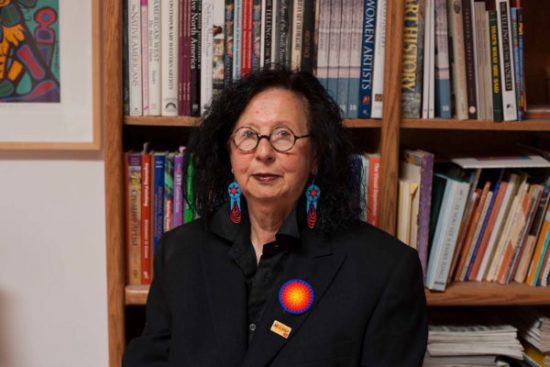 Smith lives in Corrales, New Mexico, and is an enrolled Salish member of the Confederated Salish and Kootenai Nation in Montana, was shocked to learn that she is the first Native American painter to be included in the museum. "On the one hand, it's joyful; we've broken that buckskin ceiling," she said. "On the other, it's stunning that this museum hasn't purchased a piece of Native American art" before.
Anabeth Guthrie, a spokesperson for the museum, noted that while Smith's work is the first painting by a Native American artist to be in the museum, the Gallery does own two works on paper by Indigenous artists.
"I See Red: Target" was created in 1992 and stands at a towering 11 feet tall. The mixed media work addresses the racism that Native Americans have faced in the United States and the objectification and othering that Indigenous people have endured. "It's Indians being used as mascots. It's about Native Americans being used as commodities," Smith said. Images of sports paraphernalia, including the mascot of the Washington Redskins, is displayed with other stereotypes of Native people in the American media throughout history. The painting was created in response to the 500th anniversary of Christopher Columbus' arrival to the Americas.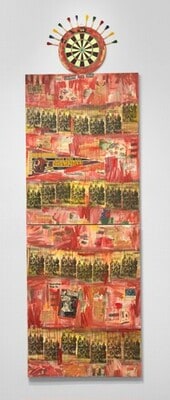 Smith's painting is on view in the East Building pop art galleries, alongside artists like Andy Warhol and Jasper Johns. Her painting uses similar themes, like repetition of images, photographic elements and collaging, like both artists.  Smith has worked as an artist, teacher, curator and activist for decades and her artwork hangs in museums around the country, such as the Metropolitan Museum of Art, the Whitney Museum of American Art, the Museum of Modern Art, the Brooklyn Museum, the New Mexico Museum of Art and the Albuquerque Museum.