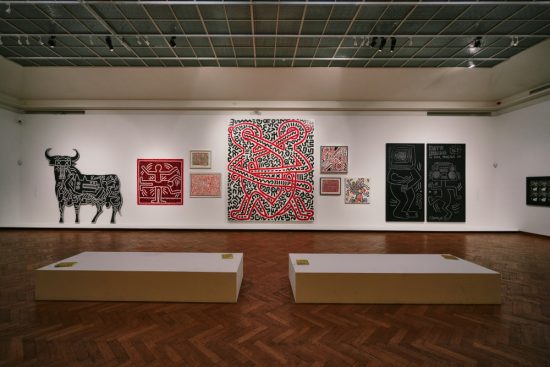 BOZAR Brussels, The Center for Fine Arts in Belgium, has collaborated with Tate Liverpool for Keith Haring: Retrospective Activism. The retrospective exhibition focuses on the role of politics and activism in Haring's work. Haring was a known gay rights and AIDS/HIV activist in the 1980s in New York City, as an openly gay man fighting for issues in his community. He was passionate about educating people, and his art was one way for him to broadcast his messages of activism. Through his iconic motifs of radiant crawling babies, barking dogs, and UFOs, Haring created simplistic drawings and paintings that handled complex social issues, like racism, homophobia and violence.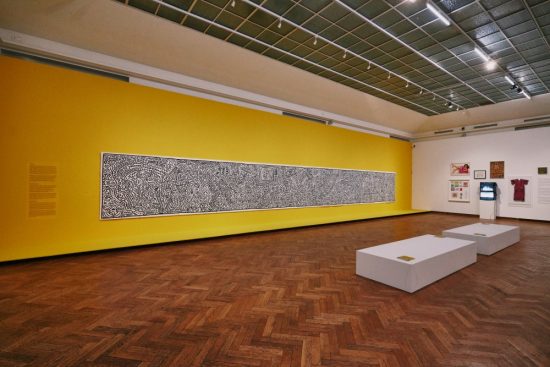 Haring was influenced by calligraphy, abstract art and the work of New York graffiti artists. Responding to the energy of the 80s, from the obsession with space travel, robots and video games, Haring's work is intertwined with the iconic decade. The retrospective exhibition captures the aesthetic and spirit of the 1980s in "rarely seen archival documents, video and photographs while Haring's immersive 'black light' installation from 1983 presents fluorescent works under UV light accompanied by disco and post-punk electro music."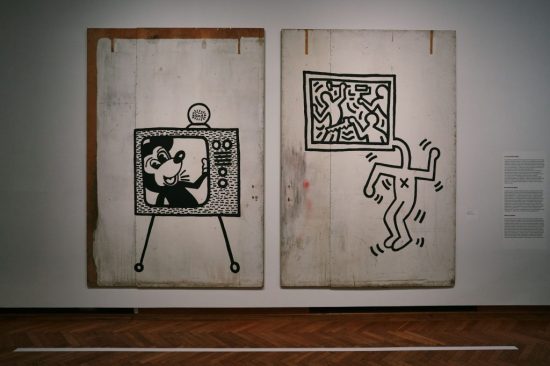 The exhibition also highlights Haring's performative art style, with photographs from photographer Tseng Kwong Chi documenting the artist's public art practice. Haring believed that many more people would interact with his art if only they had the chance, and that public art, not in a museum or gallery, gives the most access to the most people. Haring commented: "I remember most clearly an afternoon of drawing… All kinds of people would stop and look at the huge drawing and many were eager to comment on their feelings toward it. This was the first time I realised how many people could enjoy art if they were given the chance. These were not the people I saw in the museums or in the galleries but a cross-section of humanity that cut across all boundaries."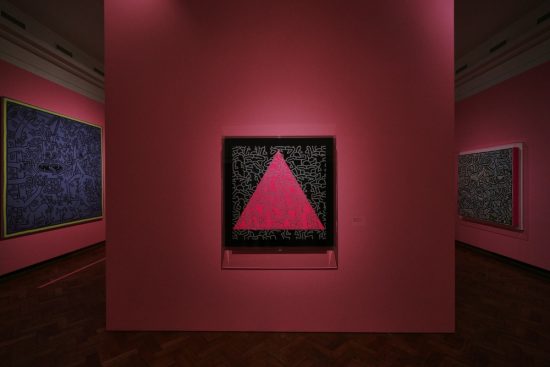 Haring spent a summer in Knokke, Belgium, in the late 1980s, and had a creative and productive time there. He developed a love for the place and had a solo exhibition at the Casino, where other artists like Rene Magritte had displayed artwork. Around the same time in Antwerp, Haring painted a large wall painting at the MUHKA, Museum of Modern Art, Antwerp.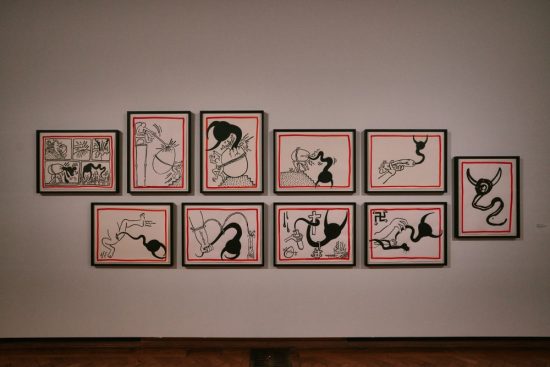 Today, Haring's work is just as relevant and affecting as it was in the 80s. Using easy to digest symbols and line, Haring's work tackles universal themes of love, death, birth, sex, and violence. Haring passed away from complications due to AIDS in 1990 at age 31. His career was short but packed with a huge volume of works that still enthrall and inspire people around the world today.
The Keith Haring: Retrospective Activism is extended to July 21, 2020.