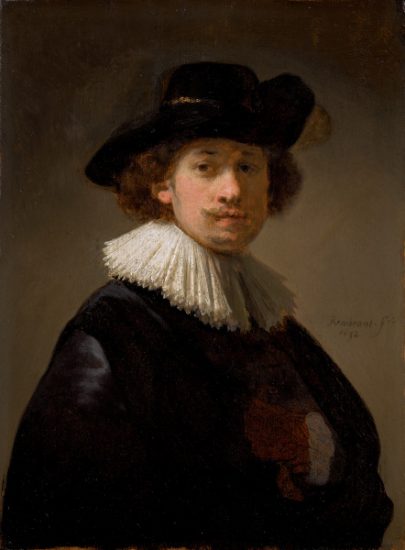 Sotheby's in London will be holding their first live auction event since their closure due to the COVID-19 pandemic. The auction on July 28 will be a cross-category sale, ending in the much anticipated auction of Rembrandt's Self-portrait, wearing a ruff and black hat. The painting, dated around 1632, is one of the only remaining self-portraits not currently in a museum.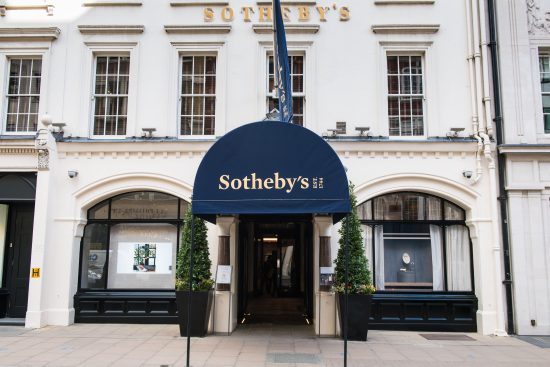 The portrait is an incredible example of Rembrandt's exploration of self-portraiture and his notoriously analytical way of painting. In order to paint a self-portrait, artists need to visually assess themselves, and many people embellish or enhance visual aspects of themselves. Rembrandt did not approach self-portraiture in this way, instead he put aside any ego and painted himself as realistically as possible. A visible blush, sparse facial hair and thin eyebrows make up his Self-portrait, wearing a ruff and black hat, showing viewers a glimpse of what Rembrandt actually looked like at the time.
"Rembrandt's face is instantly recognizable to us at every stage of his adulthood—far more so than any other painter," George Gordon of Sotheby's said in a statement. "In each self-portrait he reveals as much of himself as he chooses to, but always in his unique fluency in the handling of paint. We know that this painting was created in a remarkably short period of time, because he laid in the background first, but when he signed it upon completion, the background was still wet, so the signature is impressed into it by his brush."
The painting will most likely go for more than $15 million at the auction on July 28.