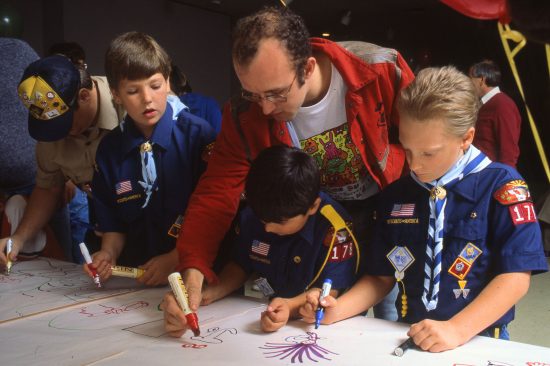 In 1986, Keith Haring visited Phoenix, Arizona for a week long trip that was packed tight with lectures, drawing workshops at the Phoenix Art Museum and a collaborative project with 60 students from South Mountain High School that produced a 125 foot long mural on a building in downtown Phoenix.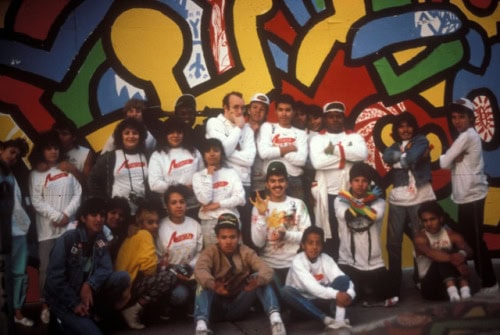 Now, 34 years later, a painting that was made during Haring's week in Phoenix has resurfaced. The acrylic painting was gifted to a young man with a personalized dedication on the back of the canvas. The painting will go to auction at 12pm on Friday, June 19th, at EJ's Auction & Appraisal in Glendale, Arizona.
[embed]https://www.youtube.com/watch?time_continue=48&v=wFmkAQAUEN0&feature=emb_logo[/embed]
The auction house hired renowned forensic document examiner Bart Baggett to verify the painting and the handwriting of the signature and dedication. Baggett has supplied EJ's with his professional written expert opinion that the painting is an original by Keith Haring. The CEO of EJ's Auction & Appraisal, Erik Hoyer, stated that the auction house has conducted extensive research on the painting and feel "confident that this is an original Keith Haring painting."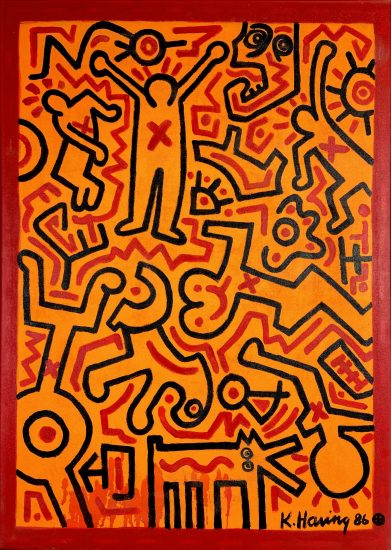 EJ's will be open for a public preview at 9 AM on Friday, June 19th. A starting bid of $50,000 must be met for bidding to begin, and bidders must pre-register at ejsauction.com.