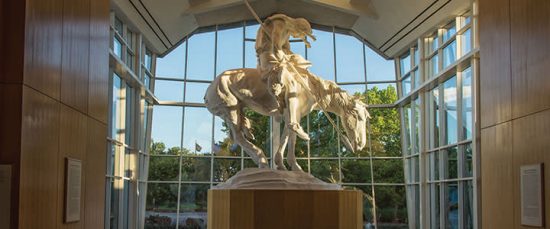 The National Cowboy & Western Heritage Museum located in Oklahoma City, Oklahoma, will be extending their exhibits to stay open longer due to the COVID-19 pandemic. With many public institutions closed in accordance with state shelter in place orders, the museum hopes by extending their current exhibits more people will be able to see the art on display. The exhibitions that will be extended to July 5th are 'Warhol and the West,' 'Dorothea Lange: Politics of Seeing,' and 'Find Your Western.' The exhibit 'Colors of Clay' will be available until June 21st.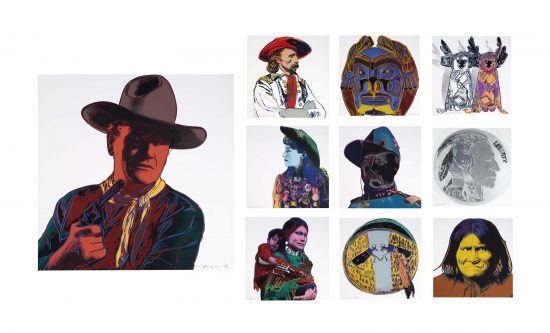 'Warhol and the West' features works from Andy Warhol's Cowboys and Indians portfolio. Warhol created a series of screenprints featuring iconic Western figures like General Custer, Annie Oakley, Geronimo and John Wayne. Warhol was heavily inspired by western and Native American art for this portfolio.
'Dorothea Lange: Politics of Seeing' looks at the photographer's work by focusing on her activism and political work. One her most famous photographs documenting the plight of the Dust Bowl migrants during the Great Depression brought light to the trauma of one of the most devastating events of the 20th century. She also photographed the horrors of Japanese internment camps during World War II, calling attention to discrimination and human rights violations. The exhibition contains 80 of her photographs and highlights her influence over the public's opinion about these societal issues.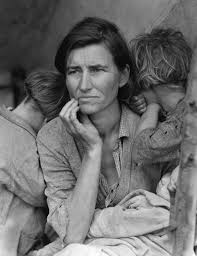 'Find Your Western' focuses on the idea of a 'Western' genre, and includes movie posters, film stills, comic books, novels and costumes. What makes up a 'Western' film or book? Viewers can learn all about the genre at this exhibition.

'Color of Clay' explores Native American ceramics and shines a light on the vast diversity of cultural and regional traditions. The exhibit features 60 unique vibrantly colored pieces, along with photographs from photographer Edward J. Curtis, an expert on Native Americans during his time. Informational videos also accompany this exhibition.