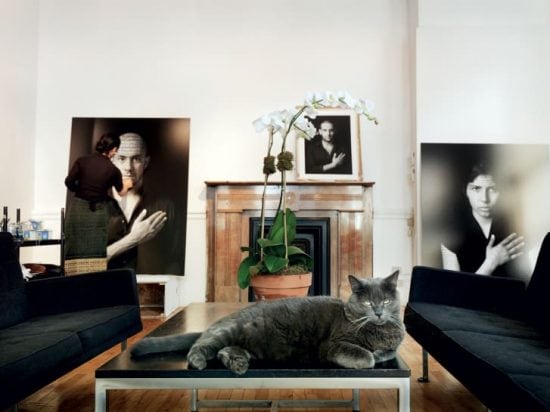 Photographer Marco Anelli's new book titled "Artist Studios New York" is a fascinating peek inside the creative workspaces of artists like Marina Abramović, Shirin Neshat, Joan Jonas and Matthew Barney. The book focuses on artist studios based in New York City, a longtime cosmopolitan mecca of modern and contemporary artists. The photos show the vast diversity of studio spaces - some sleek and clean, doubling as apartments, others messy and teeming with tools of the trade, paint splatters everywhere.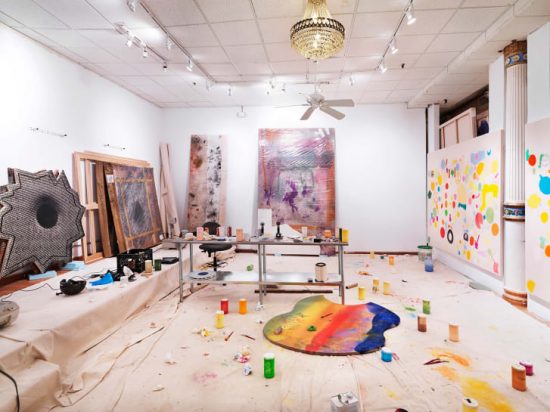 The concept of an artist's studio has interested the public for centuries. The spaces where masterpieces like Da Vinci's Mona Lisa or Picasso's Guernica are made are often shrouded in mystery and privacy. Many artists curate their studio space to be most effective to their creative process. Some artists, like Julie Mehretu, need the help of a team of assistants to complete their elaborate and large works, so her studio reflects that need, looking more industrial and expansive.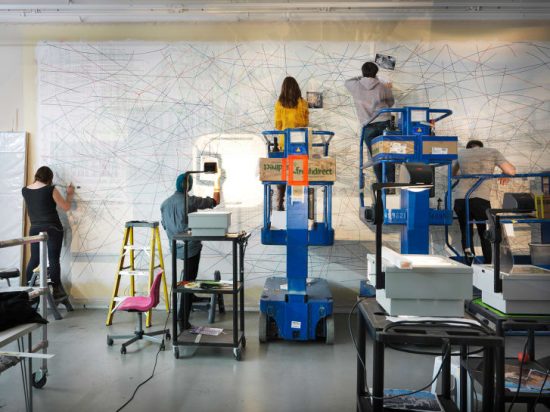 Anelli's photos tell the viewer so much about the artist's creative process and the role of art-making in their lives. Interdisciplinary artist Nate Lowman talks about how he often lived in his Tribeca Studio when he was in between apartments and how that blending of work and home can be seen in his work during those times. On the other end of the spectrum, performance artist Marina Abramović does not have a dedicated studio of her own. She is a self-described "modern nomad," who has spent many years of her artistic career working and living out of a traveling van. To her, the idea of a stationary studio that one commutes to every day is akin to "being employed at a bank," and would be fatal to her creative process.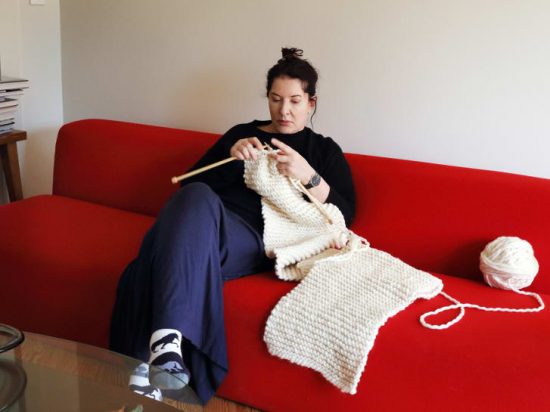 Anelli has photographed different aspects of New York City throughout his career, from construction sites to Hurricane Sandy. The city remains the nation's artistic capital, housing more artists than anywhere else in the country. As the city that never sleeps, New York is vibrant and full of creative energy, making it the perfect home for artistic studios. See more of Anelli's magnificent portraits of studio spaces in his book, available here.