Pablo Picasso, one of the most prolific and well-known artists in history with nearly 50,000 known works, is famed for his recalcitrant invention of Cubism alongside Georges Braque. The artist was also known as it happen for his, often controversial, chronicles with women. Picasso had several muses over the course of his lifetime which appeared in his work. One notable young woman who Picasso chose to immortalize in more than 60 works is Sylvette David.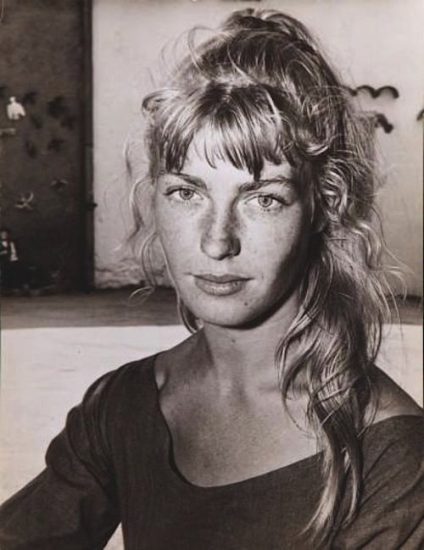 David and Picasso first met in Vallarius in 1954 at an exhibition where her fiancé, Toby Jellinek, was showing. Picasso had one of Jellinek's chairs delivered to his studio where he presented a portrait of the 19-year-old drawn from memory and asked her to pose for him. This meeting would inspire several drawings and sculptures as well as 28 paintings over the course of just a few months. Life Magazine referred to this interval as his "Ponytail Period," and it imparted instant fame to David. High ponytails fashioned after the artist's depictions of Sylvette gained immense popularity in France during the summer of 1954. One of the most memorable works that likely sparked this development was his Sylvette, 1954. The work features the model from the waist up posed in profile and rendered in the classic Picasso Cubist style with great emphasis placed on the elegance of her polished hairstyle.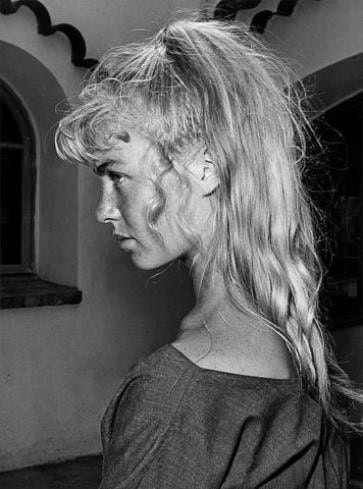 At the time of their meeting, Picasso's personal life was in shambles; at 73, his wife Francoise Gilot had just left him. In his old age he seemed to have found comfort in the shy youthfulness of Sylvette. However, she did not succumb to the charms of the renowned artist and they maintained a purely professional relationship for the duration of their time together. The portraits of Sylvette flamed out after Picasso met his next love, Jacqueline Roque. The women who Picasso claimed as muses are legendary for losing their minds following their respective relationships with the artist. Sylvette, however, survived unscathed and went on to pursue her own artistic career.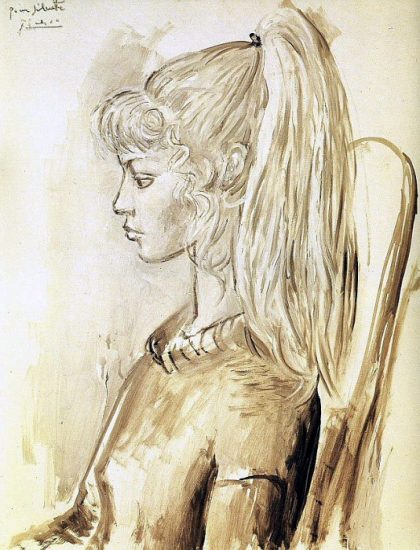 Contemporary critics tend to discount this body of work because of its ephemerality; the high ponytail and the button down coats which Sylvette often sports in Picasso's depictions of her were French trends of the 1950s and therefore, according to some, lack the qualities of notable work in the course of art history. However, the series of works that David modeled for is often regarded as Picasso's only successful attempt at drawing from a model, and the beauty of the work is undeniable. The legacy of the works featuring the 19 year old endures in the work of Sylvette, now known as Lydia Corbett, herself. Though she was able to avoid the so-called madness which so tragically afflicted the other women in Picasso's life, his influence is still clear in her oeuvre today.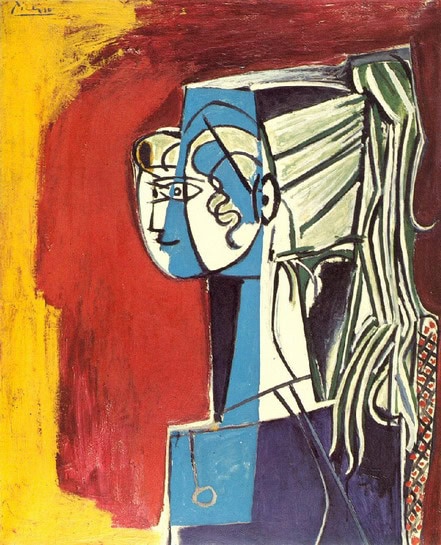 Similar portraits of women by Pablo Picasso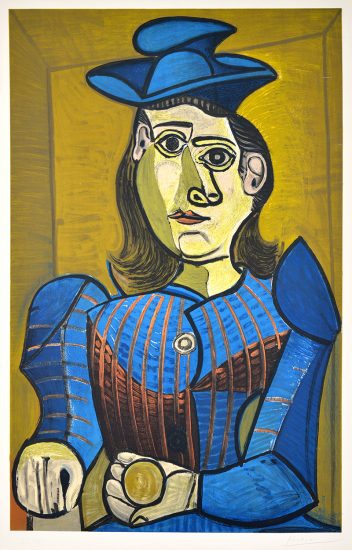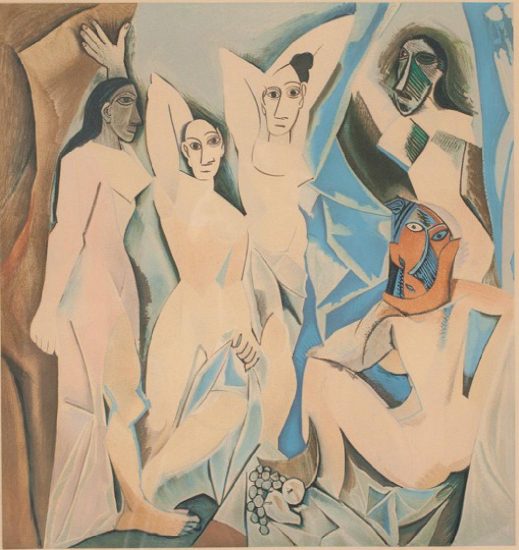 Enjoy our fine art collection of Pablo Picasso portraits.