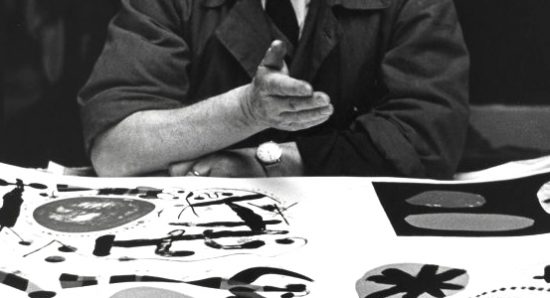 Masterworks Fine Art offers highly professional art services that bring together expertise and connoisseur to refine and enrich collections of high-quality art. Our gallery is internationally recognized for our unparalleled specialization in 16th century to 20th century Masters, and we use our experience to help our clients realize their personal and financial goals.
We greatly value our clients' trust and confidence and we guarantee that every interaction is treated with the utmost discretion, confidentiality, and diligence. We provide market-savvy advice that aims to bring the best deals possible to our clients.
Art is a unique asset. The process of establishing and growing a fine art collection that promises to be a profitable investment as well as to provide lasting pleasure requires highly specialized knowledge and a vast array of contacts. Masterworks Fine Art has both, acquired over three decades of success in the field.
Masterworks Fine Art has built many long-standing relationships with the world's top auction houses and specialists to provide the highest standards of service for our clients. We understand the needs of both the buyer and the seller, and have developed a reputation for providing exceptional services to effectively negotiate and navigate complex agreements within the auction house arena. Unlike auction house specialists who represent the interest of their auction house, Masterworks Fine Art works solely for our clients and is dedicated to providing unbiased advice from start to finish.
Our track record and our dynamic team make us an ideal choice when looking to consign or buy from auction houses.
Masterworks Fine Art is continuously in communication with a global network of auction house specialists, galleries, dealers, and collectors. We use our connections to provide our clients with the most advantageous edge when it comes to acquiring artworks from the 16th to the 20th centuries. Leveraging a multitude of connections, we have had great success in tracking down and acquiring specific works for our clients within their targeted budget. Through this expertise and our vast network of professionals and connoisseurs, we are able to confidentially and discreetly buy and sell works on behalf of our clients.
Masterworks Fine Art is dedicated to protecting our clients' confidentiality and pursue all acquisitions with the utmost discretion. We operate purely in our clients' interests and provide actionable advice supported by over 3 decades of success in the art market.
Masterworks Fine Art has many years of experience working with corporations and real estate developers to create and oversee public art programs for offices, building lobbies and exterior locations. Drawing on our curatorial and market knowledge, we can effectively define the brand of a company or building to enrich the visual and aesthetic environment of public spaces. Our broad range of services includes providing recommendations concerning the selection, acquisition and display of public art on an on-loan, temporary, or permanent basis.
Masterworks Fine Art is dedicated to building relationships on the basis of honesty and integrity. We highly value the trust of our clients and we guarantee that every interaction is treated with the utmost discretion, confidentiality, and diligence.