Exhibition on View: Warhol. Mechanical Art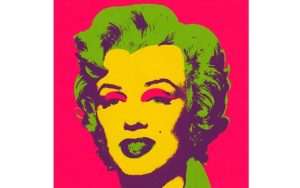 Starting from today, the Warhol. Mechanical Art will be an exhibition open until September 16, 2018. Organized by and held at Museo Picasso Málaga in Spain, the show will be a comprehensive overview of all types of Warhol art. From his earlier drawings, audiovisual installations, paintings, and artist books, there will be a strong range of Warhol material up front for viewers to marvel at. Along with his iconic Campbell Soup (1962), canvases of Mao (1973), and Marilyn (1962), the exhibition will highlight more experimental works such as the Silver Clouds installation.
A pioneering figure of the Pop Art movement, Andy Warhol's legacy continues to thrive on as his works have become an integral part of contemporary imagery. The exhibition will focus on the ways in which the public can tangibly understand the scope and depth of his works.
View our Andy Warhol inventory here: Andy Warhol Inventory
Sources: