The camouflage print dates to early 20th century and was originally created by artists at military request. The versatile print was effective in concealing military equipment and eventually used to create military uniforms. The camouflage began appearing in Andy Warhol's body of work in 1986. The artist was intrigued by the all-over repetitive pattern which resembled an abstract expressionist painting. Aside from the screenprints, he  created self portraits with the print covering his face, juxtaposing his public persona and his private insecurities. Warhol also collaborated with Stephen Sprouse on a clothing line using the patterns. Unfortunately, Warhol passed away in the midst of this series. This remarkable series would be his last contribution to the pop art.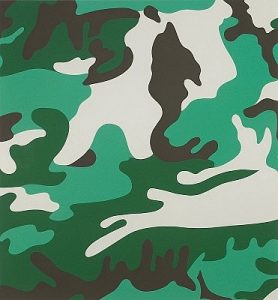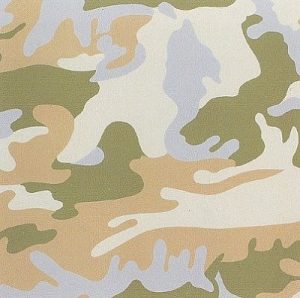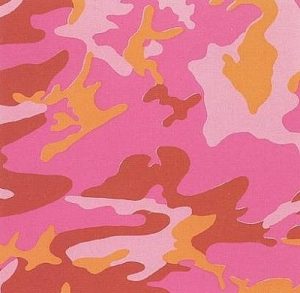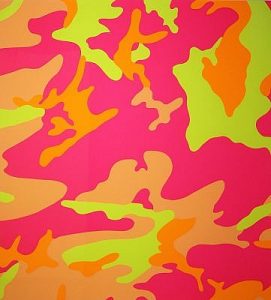 The Making of the 8 Screenprints in the Camouflage Series
The 8 screenprints came to fruition when studio assistant Jay Shriver told Warhol that he was experimenting with a new painting technique by pushing paint through military cloth. Afterwards, Shriver purchased fabric from an army surplus store near Union Station. The artist and his assistant then photographed the fabric sans its original meshing.Warhol wholly embraces a pattern that heavily associated with its utilitarian and military purpose. The prints are colored in psychedelic colors, completely altering the print's original identity as a disguise. This playful commentary on abstraction is as widely recognized as it is distinct. The series exhibited only once at a group show in New York in 1986.