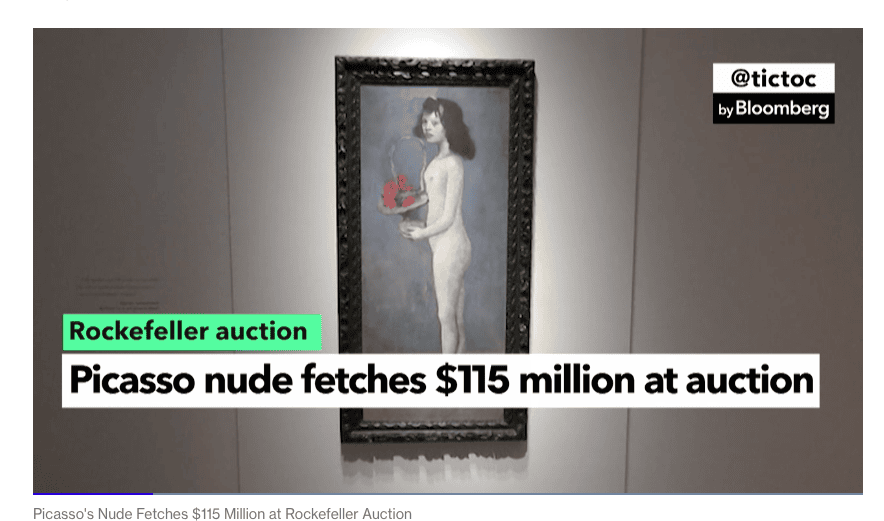 During Pablo Picasso's Rose Period, he painted "Young Girl with a Flower Basket." It sold for $30 in 1905. On May 8, 2018 the painting was put on the auction block with an estimated $100 million valuation, and sold for $115 million.
There were other notable works among the 1,500 lots of the Peggy and David Rockefeller collection. As seen in the 1997 film Titanic and now owned by Xin Li Cohen, Claude Monet's water lilies sold for over $84 million. That same buyer also acquired a Henri Matisse painting of a voluptuous female.
[caption id="attachment_113406" align="aligncenter" width="700"]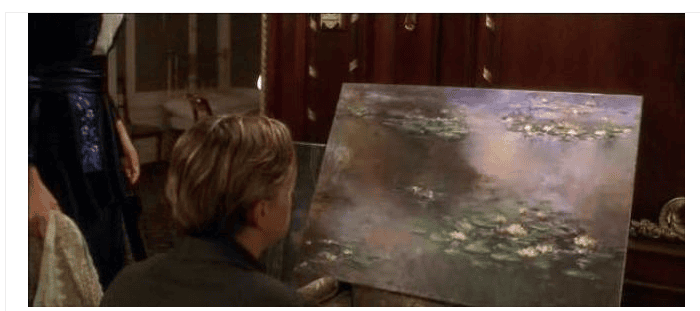 Claude Monet's water lilies on board the 1997 Titanic film[/caption]
Read the full article on Bloomberg, Picasso's Nude Fetches $115 Million at Rockefeller Auction.