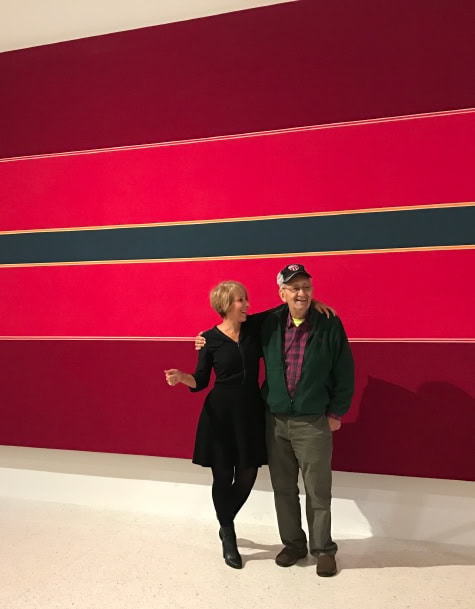 Frank Stella Race Track Series, 1972 consists of 3 horizontal prints, each named after a horse-racing track in California and Mexico.  The ellipses-shaped colorful forms resemble a bird's eye view of race tracks.  Stella owned and raced horses, and the theme of racing would be additionally explored in the Polar Co-ordinates for Ronnie Peterson Series and the Circuits Series

The firs piece of the series is named after the Del Mar racetrack in San Diego, California. The airy and harmonic color palette is reminiscent of sublime beaches and glittery water of Southern California.

The second screenprint is named after the racetrack located in Orange County, California. The oblong ellipses are beautifully saturated, presenting a visually pleasant and calming composition.

The last piece of the series is made up of just 3 ellipses, each boldly colored. Named after the Aqua Caliente racetrack in Mexico, the screenprint is immediately eye-catching.
All three screenprints boast a large size, measuring 80 1/8 inches across. The format lends an importance and immediacy to the works, which possess a wonderful geometric beauty which Stella so masterfully produces in this and other series.