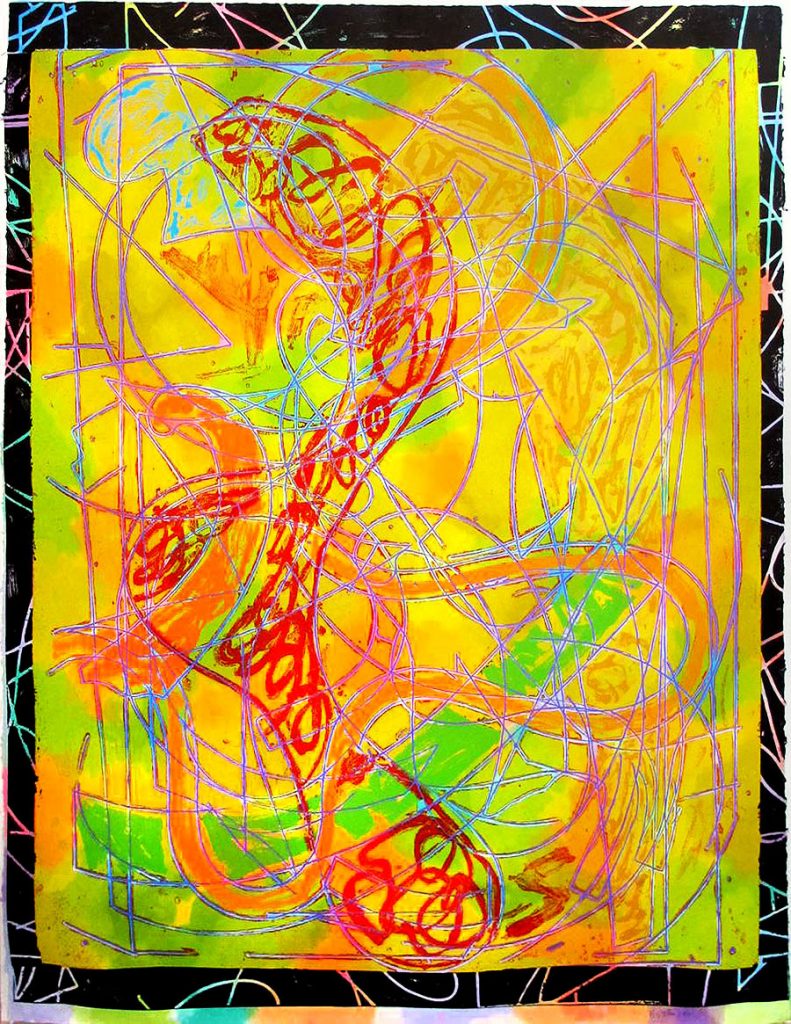 Based on the metal-relief paintings of the Circuit Series (1980-1984), Frank Stella created a Circuits print series inspired by race tracks he had visited in different parts of the world. He had visited Talladega in Alabama, Pergusa and Imola in Italy , as well as Estoril in Portugal-hence, the titles for each print.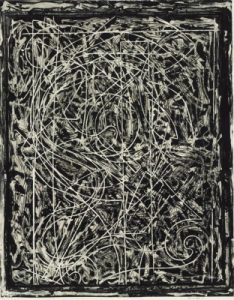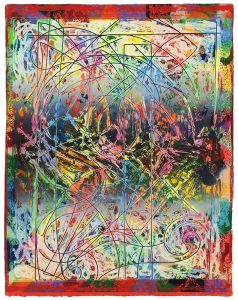 [caption id="attachment_112300" align="alignnone" width="237"]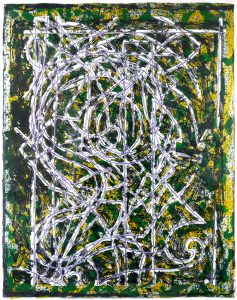 Frank Stella, Talladega Three III, Circuits Series 1982-1984[/caption]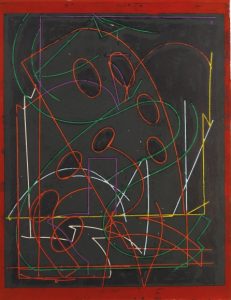 Intended to convey the high-speed race courses, Stella incorporates circular and twisting shapes within the series. These relief prints marked his first time using magnesium plates and color-stained paper of which the print was pressed upon. In all of the works in the series, the iconography of long-winded serpent-like racing tracks remains consistent. The curvilinear shapes are sometimes highly irregular, embodying something like that of automatic lines. These visual cues become enhanced by the more multicolored works where they are extremely vibrant and almost psychedelic. The color palette and intertwined shapes he chose to use brings out the sensation of high-speed, taking you on a completely visually stimulating adventure.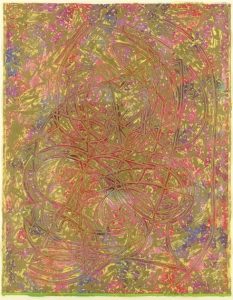 [caption id="attachment_112303" align="alignnone" width="232"]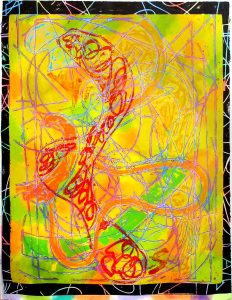 Frank Stella, Estoril Five I, Circuits Series 1982-1984[/caption]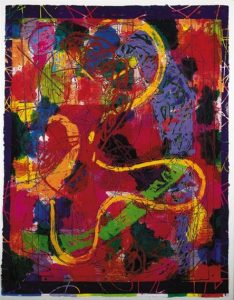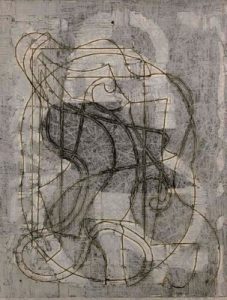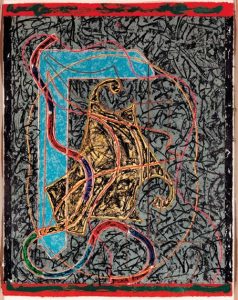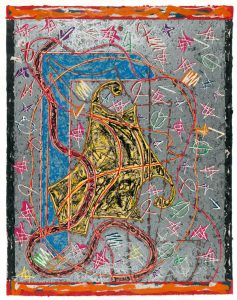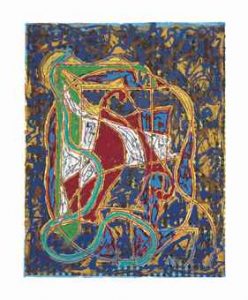 [caption id="attachment_112310" align="alignnone" width="226"]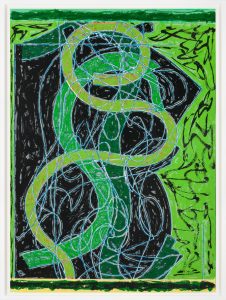 Frank Stella, Imola Five II, Circuits Series 1982-1984[/caption]