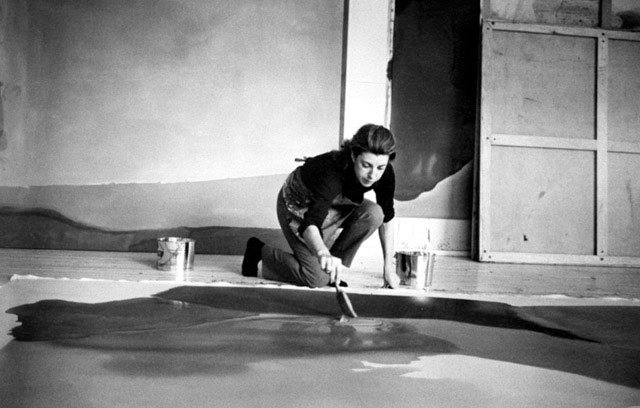 Helen Frankenthaler is one of the most important and influential American abstract expressionist painters, being a major contributor to the history of postwar American painting with the development of a method of painting best known as Color Field. As we celebrate her birthday today, the fascinating aspect of her artwork is that her style is almost impossible to characterize.
Being an active painter for nearly six decades means that Frankenthaler's works went through a variety of phases and stylistic changes. With the only constant throughout her phases being her use of fluid shapes, abstract masses, and lyrical gestures. She is only associated with abstract expressionism because of her focus on forms hidden in nature and her work is most famous because of its emphasis on spontaneity, with Frankenthaler herself stating that, "A really good picture looks as if it's happened at once."
Frankenthaler's technique for such spontaneity was her staining method, which emphasized the flat surface over illusory depth, which called attention to the very nature of paint on canvas. This kind of originality heavily influenced the colorists Morris Louis and Kenneth Noland and is why she is so celebrated today, three years after her death.