Giacometti Sets Mark on Market
Giacometti Sets Mark on Market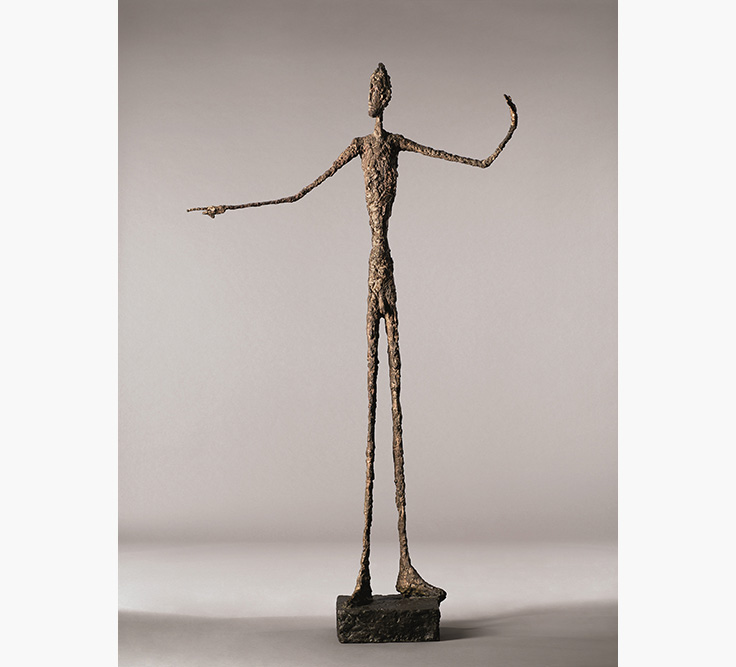 Alberto Giacometti sets auctions records regularly, so when his most beloved 1947 70-inch (180-cm) bronze sculpture, "Pointing Man" came up for auction last month it was expected to fetch more than $130 million, but what it actually sold for was $141 million. Proving once more how in demand the artist is and how his artwork appreciates well over the years.
The previous record price for a Giacometti sculpture sold at auction was $104.3 million which was paid for Giacometti's "L'Homme qui marche I" in 2010. 'Pointing Man' however is considered to be Giacometti's greatest. Executed in Giacometti's trademark elongated style with a rippling, irregular and scarred surface, the work is one of six casts. Four of them grace major museums, including London's Tate and New York's Museum of Modern Art.
Related Artworks
You have reached the end of the best results we have for you.
© Masterworks Fine Art Gallery. All rights reserved. Privacy Policy. Our gallery is located in the beautiful Oakland Hills of the San Francisco Bay Area, California, USA.