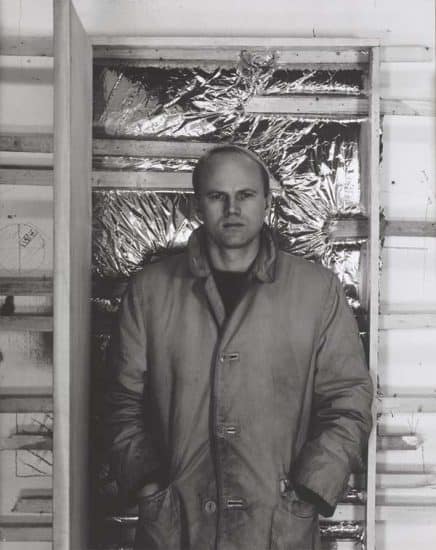 James Rosenquist, known for his role in defining Pop Art during the 1960's, died at his home in New York City on Friday. Born in 1933 in North Dakota, Rosenquist studied at the University of Minnesota before moving to New York City in the 1950's. Rosenquist's mother was an amateur artist, and very encouraging to a young James. Upon moving to the city, Rosenquist shared studio space with artists Ellsworth Kelly and Agnes Martin. During the days, Rosenquist worked commercially as a billboard painter. This work in the large scale influenced his personal style. Rosenquist worked mostly with movies, soft drinks, and alcohol companies. Learning to paint in the large scale turned mundane, everyday objects into abstract ideas. Formerly working in the Abstract Expressionist tradition, Rosenquist then began to incorporate his billboard painting skill into his work. Unlike his contemporaries Andy Warhol and Roy Lichtenstein, Rosenquist said about his work that he "was never concerned with logos or brand names or movie stars...I wanted to make mysterious pictures." Rosenquist was also never a fan of the term Pop Art, instead jokingly referring to it as "antipop".

Most famous of Rosenquist's oeuvre is F-111 a piece of massive scale that was a commentary on the United States military. Unlike Warhol, who did not explicitly set out to be political in his work, Rosenquist had something political to say with his paintings - something that still resonates today. F-111 is now in the permanent collection of the Museum of Modern Art, New York City.
James Rosenquist was a highly respected and lauded artist who worked primarily in the mediums of painting and printmaking. He had many retrospectives during his life, including a large retrospective at the Guggenheim in 2003.
For me, things have to be life-size or larger. I believe it is possible to bring something so close that you can see through it, so it comes to you right off the wall. I like to bring things into unexpected immediacy—as if someone thrust something right next to your face—a beer bottle or his shirt cuff—and said, "How do you like it?"

—James Rosenquist, 1965
Cited